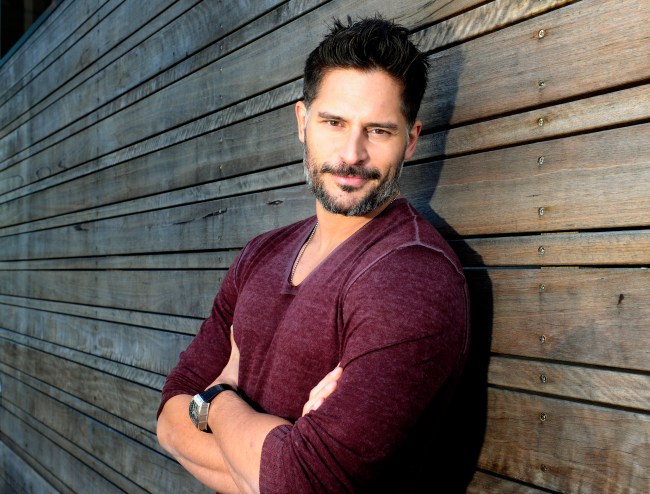 One week ago, Ben Affleck revealed a teaser video of Deathstroke on the set of (presumably) Justice League, fueling speculation that it may have been a costume test for a future DC movie like Justice League 2 (releasing June 14, 2019) or the Ben Affleck starring/directed solo Batman movie (release date and title to be announced). It's been speculated for a while that Joe Manganiello — known for True Blood and, of course, Magic Mike and Magic Mike XXL — was up for the role. (Heh heh, "up".) Now it's official, and we are PUMPED.
Wall Street Journal reports:
DC Entertainment president and chief creative officer Geoff Johns confirmed the casting in his first interview discussing his new role overseeing Warner Bros.' movies based on DC Comics characters. He declined to comment on whether Deathstroke has a cameo in Justice League, which is currently shooting in London.
So it's finally confirmed after weeks of rumors. Joe Manganiello will play Deathstroke, and we also have a video breakdown of why the character is perfect for the solo Batman outing. The breakdown comes from Mr. Sunday Movies, whom you may already recognize for his deep dives into Suicide Squad deleted scenes, Easter eggs, and things you may have missed. He lays out a solid case for why Deathstroke is a great foil for Batman in a solo film.
(Via the Wall Street Journal and Mr Sunday Movies)