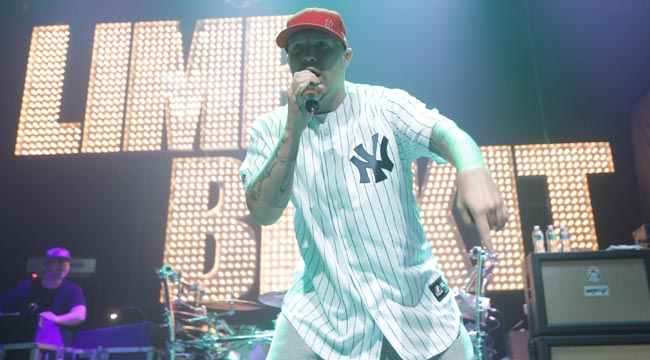 Baseball cap-wearing Limp Bizkit frontman Fred Durst is replacing his relatively iconic "yeah!" for "action" with principal photography underway for his thriller Moose, starring John Travolta. The film is based on a real-life stalking of Durst, who wrote the script with Dave Bekerman and will direct Academy Award nominee Travolta. The Pulp Fiction and Grease star will play the title character, who grows increasingly obsessed with an action star played by Devon Sawa.
Variety describes the plot of the movie's logline: "As Moose's obsession grows stronger, his fixation turns from stalking to ambition of destroying the star's life."
Pictures of Travolta's weird, stalker-y look have popped up on various outlets, with Travolta looking like he's part of a marching band with a dark past.
This is Durst's second go at a feature film. His debut in the director's chair was guiding Ice Cube in The Longshots, a PG comedy about the first female to ever play in a Pop Warner football tournament. If anything else, the man has range.
For Travolta, his follow-up to the well-received American Crime Story is one of four films he has coming out in 2018. There is no news of a VR experience alongside his Face-Off co-star Nicolas Cage, however.
(Via Variety)