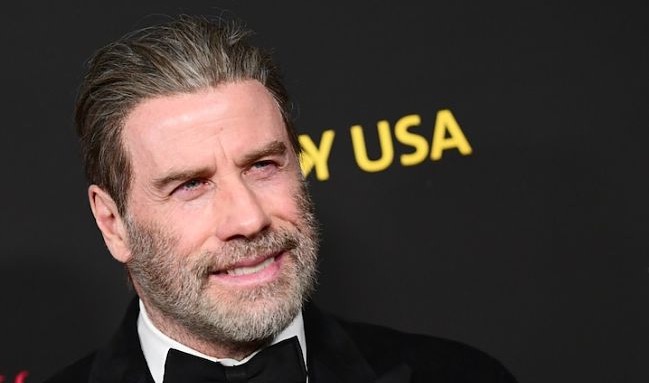 Quentin Tarantino revived John Travolta's then-fledgling career with Pulp Fiction, which led to high-profile roles in Get Shorty, Broken Arrow, and Face/Off. But following 2000's mind-numbing Battlefield Earth, Travolta, who was once one of the most famous actors on the planet, went into another funk. By the early 2010s, he was starring in direct-to-DVD-worthy titles like The Forger and Killing Season, which Wikipedia charitably describes by saying "The film received negative reviews from critics." Then, once again, along came a critically-admired project (The People v. O.J. Simpson: American Crime Story, where he played lawyer Robert Shapiro), and Travolta was award-worthy again.
Travolta's filmography is a wild ride, and it's about to get wilder.
In Moose, the Saturday Night Fever actor plays a "rabid movie fan obsessed with his favorite celebrity action hero," according to Variety. "As Moose's obsession grows stronger, his fixation turns from stalking to ambition of destroying the star's life." What makes Moose stand out from Obsessed or The Boy Next Door, though, is that the film is directed and co-written by Fred Durst, and the story is inspired by a real-life fan who stalked the Limp Bizkit frontman.
Also, Travolta looks like this (skip to 0:19).
Also also, the aforementioned "celebrity action hero" is played by Devon Sawa, a.k.a. Stan from the music video for Eminem's "Stan," a song about an obsessed fan. Moose has layers. Travolta called working with Durst — the same guy who named an album Chocolate Starfish and the Hot Dog Flavored Water — "maybe my favorite experience I've had." Take that, Quentin Tarantino.
Moose opens not soon enough.
(Via Variety and Metal Injection)