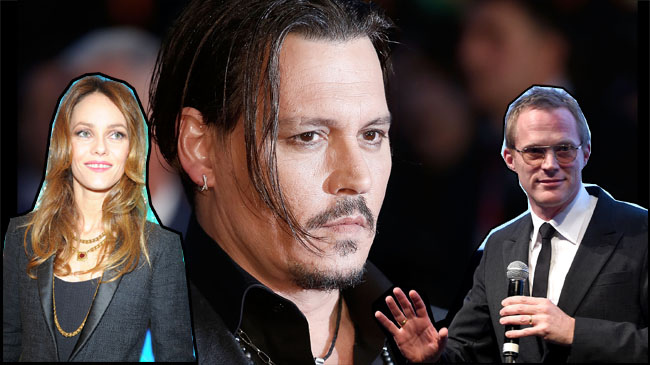 The situation between Johnny Depp and Amber Heard has certainly reached a controversial peak this week. Heard filed for divorce earlier in the week following the death of Depp's mother, followed by a request for a restraining order against the actor due to an alleged assault. Heard was granted the order and photos of her face with bruises hit online shortly after, raising speculation around the incident.
Despite the evidence, many have come out to defend Depp in the media. Two of Depp's former spouses, Vanessa Paradis and Lori Anne Allison, have spoken out claiming that Depp was anything but violent during their relationships. Friends have also come out for Depp, including Laurie Holden from The Walking Dead and Paul Bettany.
Bettany was met with many critics following his tweet, prompting his own replies on the situation:
Paradis, who has two children with Depp, shared her statement in a note obtained by TMZ and shared by their daughter Lilly. In the note, she calls Heard's accusations outrageous and noted that Depp was never physically violent during their relationship:
Lori Anne Allison also spoke fondly of her time with Depp according to TMZ, noting a very calm demeanor during their marriage from 1983 -1985:
She calls him a "soft person" who is even kind to animals. Lori and Johnny had a dog during their marriage and he was more loving with the pooch than most parents are to their kids.

Lori and Johnny are still friends and spoke as recently as last week when she called to offer her condolences over his mother's death.
The only sure thing to say here is nothing at all. The evidence points towards violence, but it isn't something for public speculation at this point. That doesn't mean it isn't happening from both sides, but there's no solution that will come out it unless one side admits it happened or didn't happen.
(Via TMZ)