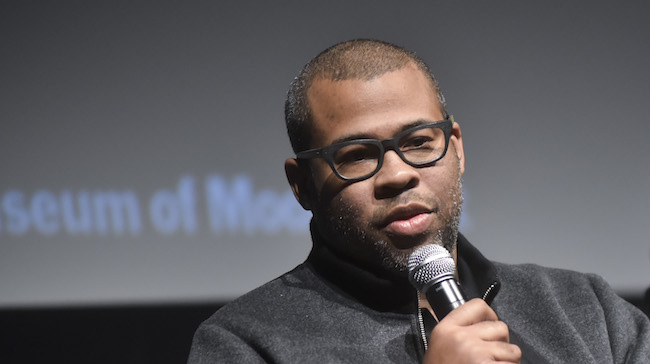 The Hollywood Reporter held its annual Writer Roundtable last month. Screenwriters behind some of the year's most critically acclaimed and/or critically discussed films gathered to talk shop heading into awards season: Jordan Peele (Get Out), Aaron Sorkin (Molly's Game), Darren Aronofsky (mother!), Anthony McCarten (Darkest Hour), Emily V. Gordon (The Big Sick) and Fatih Akin (In the Fade).
Late in the conversation, the discussion shifted to abuse in the industry. The conversation was brief and most said they'd never experienced abusive behavior from producers. That said, this was October 10 and the massive shift of discussion regarding this kind of thing hadn't kicked into high gear just yet. In fact, the roundtable was held the day Ronan Farrow's exposé on Harvey Weinstein was released, which Sorkin had not yet read (the West Wing creator actually described Weinstein as an "expert" in film marketing during this conversation). However, the first wave of news regarding his abusive behavior — and the decades of rumors and open secrets — was already public knowledge. And Peele made no secret of his feelings toward Weinstein or the larger issue that would come to stark light soon after.
To the Harvey [matter], first of all, f*ck him. He's an asshole. But that goes to this greater question of this systemic problem, as well. The industry is just part of the system, and its shortcomings [are those of] the larger system. There is this systemic issue that holds many of us back and many of us behind. I've never met Harvey Weinstein. But I know that there are many other people who are similar out there.
Nicely answered, long before others would echo similar sentiments.