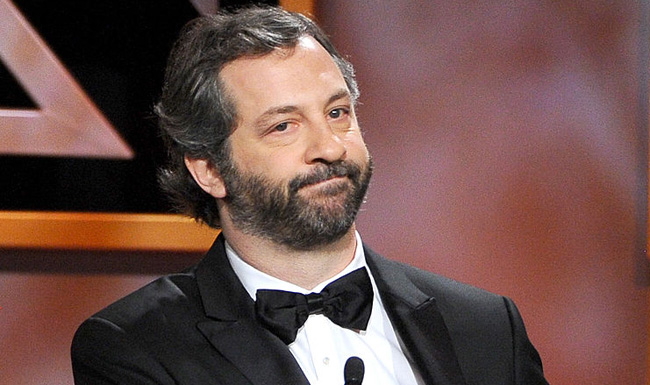 Sony's announced plans to release edited "clean" versions of their films alongside digital downloads has certainly ruffled a few feathers. The plan was announced earlier in June and immediately faced criticism from filmmakers and fans who wondered why it was happening in the first place. Seth Rogen was one of the earliest to criticize the studio, pleading with Sony to not to go through with the plan. Now it would seem that the trouble has expanded beyond just individual filmmakers, with the clean movies landing in the path of the Directors Guild of America.
For the Guild, the decision is more than just an affront to the creative decisions of filmmakers. By choosing to release the edited films, Sony is allegedly violating the DGA's contract with major studios according to Variety:
"Directors have the right to edit their feature films for every non-theatrical platform, plain and simple," the DGA said. "Taking a director's edit for one platform, and then releasing it on another — without giving the director the opportunity to edit — violates our Agreement. Throughout the years, the DGA has achieved hard-fought creative rights gains protecting our members from such practices. As creators of their films, directors often dedicate years of hard work to realize their full vision, and they rightfully have a vested interest in protecting that work. We are committed to vigorously defending against the unauthorized alteration of films."
The Hollywood Reporter carried a story on the DGA statement that caught the eye of Judd Apatow, echoing Rogen with a blunt response to the Sony decision:
Sony's defense is that the 24 films being released are "pre-existing airline or TV versions" and not newly edited cuts. Also, these edited versions would only be available as digital extras when the original version of the film is purchased through participating digital retailers according to Variety. A statement by Sony noted that the decision for "clean" releases came as the result of "specific consumer feedback" and was reportedly discussed in some form with each filmmaker included in the program.
The problem with Sony's statement is that some of the directors and their representatives are contradicting the studio's claims. According to The Hollywood Reporter, director Adam McKay was unaware that his films Step Brothers and Talladega Nights were part of the initiative:
"The Clean Version initiative is news to Adam McKay. He would not have agreed to this," says a rep for the filmmaker.
Sony still seems to be moving forward with the project despite this push back, almost looking to fill the void left by companies like VidAngel and ClearPlay after they faced lawsuits for unauthorized sanitation of films. Sony is the only studio to announce plans to release "clean" films at this point, but the decision seems to have the backing of the Parents Television Council and other conservative groups according to The Hollywood Reporter.
(Via The Hollywood Reporter / Variety)