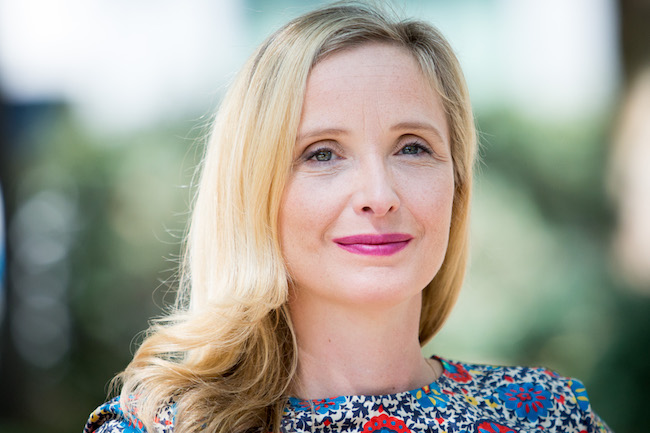 French actress Julie Delpy (Richard Linklater's Before trilogy) has wanted to make her new film My Zoe since 1991. She wrote her first draft seven years ago and spent the last three years trying to put the whole thing together and get financing. She has referred to it as "my life's project." My Zoe will star Delpy as a single mother sharing custody of her daughter with her ex-husband, played by Richard Armitage. Gemma Arterton and Daniel Bruhl will co-star.
If the film gets made, that is. Because less than a month before the film was set to begin production, one of her key backers, accounting for 20 percent of the film's budget, backed out of the project. But we're sure he had a good reason.
"Women directors are emotional, women are unreliable," Delpy told The Hollywood Reporter. "They told me that to my face in a meeting! They made their decision [to pull money from the film] on nothing except the fact I was a woman."
Yikes. With just weeks to go before production is set to commence, Delpy's passion project may have to be put on hold.
"If I don't find a solution by December 15, we'll have to push the film," Delpy said. "I don't want to be dramatic, it's only a movie but this is the shittiest situation I've ever been in my professional career."
Delpy puts much of the blame on a "sexist American lawyer" who had advised the company and who she said was a bully throughout the process. No matter what, Delpy hopes to make the film, but she's still working to find new backers.
But sure, women are the unreliable ones.