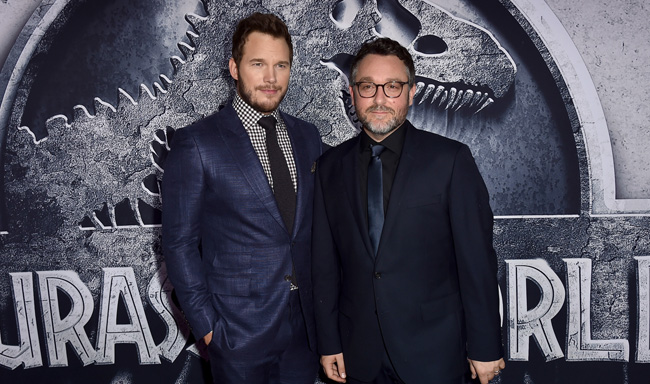 Universal Pictures went HAM this year, scoring four of the top-ten highest grossing films of 2015. Currently occupying the top two spots with Jurassic World ($1.6 billion), and Furious 7 ($1.5 billion), the studio is mapping out plans on how to lay down enough track so the gravy train wraps itself around the decade. In a recent roundtable for The Hollywood Reporter, Universal executive, Donna Langley, commented on the successes of the smaller films as well as the big ones.
For many, many years, we didn't have these built-in franchises. And for a long time we didn't quite understand what 'franchise' meant. One of the things we've been able to do is say that franchises for us don't necessarily need to look like a Marvel movie. It can look like Pitch Perfect. It can look like Fifty Shades of Grey  —movies that are made for a modest amount of money with a high profitability.
Part of Universal's plan lies in the able hands of Steven Spielberg and Jurassic World director Colin Trevorrow. While we already knew that one more Jurassic World film was on its way, Langley let us know that it's not the only film in the current dinosaur saga that we'll be subjected to.
[Director] Colin Trevorrow is busy working on an outline. He's been working with Steven [Spielberg]. And they have an idea for the next two movies actually. It was designed as a trilogy, unbeknown to us. It's a happy surprise.
Trevorrow is not attached to the second Jurassic World film, he has a commitment to Star Wars: Episode IX, but he is writing it, and stars Bryce Dallas Howard and Chris Pratt will be reprising their roles. The dinosaurs will be invading theaters once again on June 22, 2018.
(via THR)