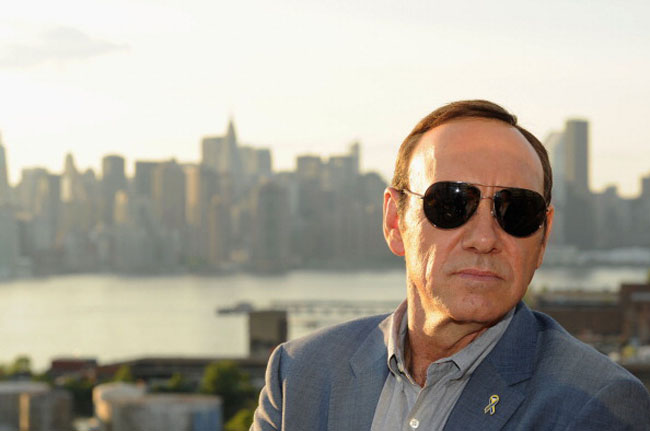 Kevin Spacey's knack for playing slippery schemers isn't about to end anytime soon. According to The Hollywood Reporter, the House of Cards actor and two-time Oscar winner is set to fill the role of con artist Ron Levin in Billionaire Boys Club. Based on a true story, the film is about Levin's 1984 murder at the hands of two money-scamming men in the titular club.
Taron Egerton, who recently starred in this year's Kingsman: The Secret Service, and Ansel Elgort (The Fault in Our Stars) are also set to star in the film, which will be directed by James Cox. The director is not unfamiliar with true crime stories having helmed Wonderland, about the murder tale that pegged porn star John Holmes as a prime suspect, as well as the Jared Leto-starring fictional crime thriller Highway.
The true story that the film is based on is right up Spacey's alley. His award-winning role as Verbal Kint in The Usual Suspects is among the most iconic con-men in cinema, and his slimy charisma as congressman-turned-President Frank Underwood in Netflix's House of Cards has lit up Netflix-capable screens for three seasons now. His career has established him as an actor who can handle this type of material on any day of the week, although Egerton could very well end up stealing this film after seeing his star-making role in Kingsman.
Source: The Hollywood Reporter