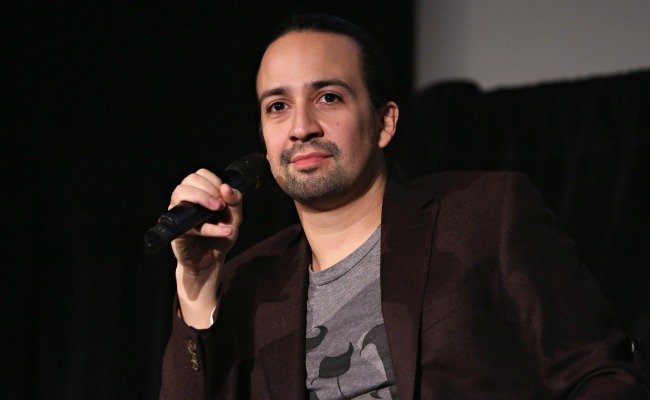 While the Mary Poppins sequel may have felt wholly unnecessary when it was first announced, the Rob Marshall project is certainly starting to accrue the kind of talent to be potentially interesting. First it was announced that Emily Blunt, who previously worked with Marshall on Into the Woods, would potentially be the one to carry on Julie Andrews' legacy. Well, now it looks like one of the hottest names in theater is circling the project, as Hamilton's Lin-Manuel Miranda may be the latest working class gent to catch the magical nanny's eye. According to Variety, Miranda would be playing the role of Jack, a lamplighter in Depression-era London. Bert was always a rambling man anyway.
At this point, absolutely no one could accuse Miranda of throwing away his shot. On top of creating, writing, and starring in one of the most popular and influential Broadway shows of the recent decade (for which he just won a Grammy), he also wrote the cantina music for Star Wars: The Force Awakens and is teaming up with Disney (and The Rock) to do the music for the upcoming animated feature Moana.
Honestly, if anyone has the charisma to follow up Dick Van Dyke, it's Lin-Manuel Miranda. A quick glimpse at the popular Ham4Ham videos is proof that the man is made of sunshine.
(Via Variety)