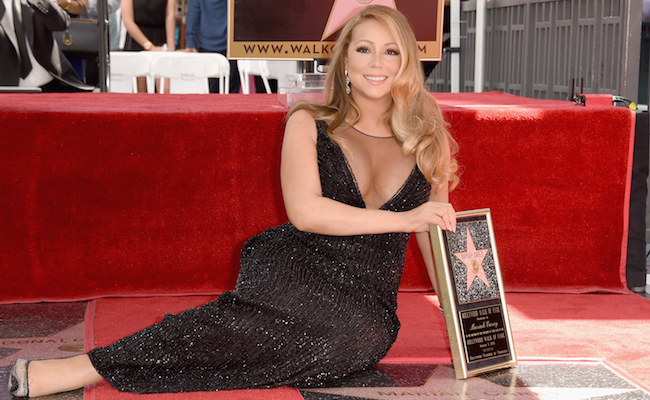 Glitter thespian and noted shopping television treasure, Mariah Carey, is reportedly a go to join the voice cast of The Lego Batman Movie. Who will she play? Well, that's the subject of some debate.
Deadline had eyebrows hitting the roof yesterday with the report that Mariah (a.k.a. Mimi a.k.a The Elusive Chanteuse) was in talks to play Commissioner Gordon in the upcoming Lego Movie spin-off. It was a piece of casting chatter that attracted curiosity and the occasional nerd meltdown, but also one that The Hollywood Reporter disputes. THR says Mariah's staying in the picture, but her gig will be that of the mayor and not Jim Gordon. Their story also included a big ol' "She's not playing Commissioner Gordon!" message in generously sized font for extra emphasis.
No matter who Mariah plays, she's set to join a pretty impressive collection of  voice talent. Will Arnett (Batman), Rosario Dawson (Batgirl), Michael Cera (Robin), Ralph Fiennes (Alfred) and Zach Galifianakis (The Joker) are all onboard for the film, which is slated for a February 2017 release. Lego Movie animation supervisor Chris McKay will direct with a script from Abraham Lincoln: Vampire Hunter scribe Seth Grahame-Smith.
Elsewhere in Mariah Carey movie news, we'll sneak in a reminder that the "Honey" tune vendor has a Christmas movie for the Hallmark Channel earmarked for a premiere on cable this holiday season. Mimi's in the director's chair for the project and Mean Girls alum Lacey Chabert will play the lead.
(via Deadline and The Hollywood Reporter)