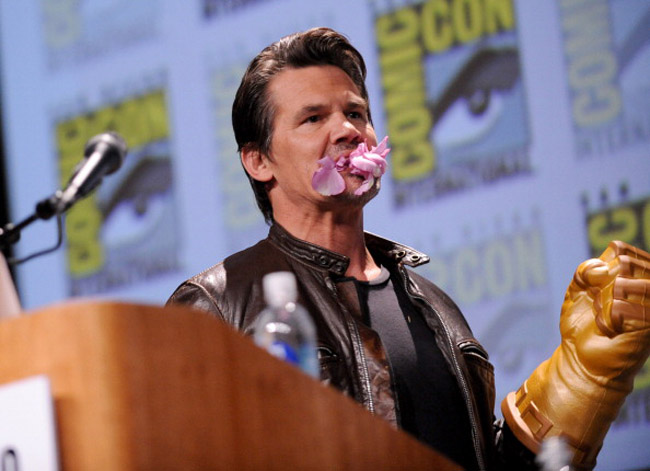 At the 2014 San Diego Comic Con, Marvel Studios took over Hall H with a massive Avengers: Age of Ultron panel and Josh Brolin's official pre-Guardians of the Galaxy introduction. They didn't offer much in the way of brand new details — that came a few months later during a private PR spectacular — but it was still nice to see the gang in San Diego. According to Deadline, however, that won't be happening this year.
Rumors of Marvel's absence surfaced in March when James Gunn said as much during a Facebook Q&A. Nothing has been said ever since, but now sources are telling Deadline that the Disney conglomerate won't be in Hall H because they "just [don't] have anything new to show this year."
However, this means Warner Bros. has a phenomenal opportunity to introduce its slate of post-Man of Steel DC Comics films:
That cedes the stage for Warner Bros-based DC, which will be holding a significant presentation to introduce the Zack Snyder-directed Batman v Superman: Dawn Of Justice and Suicide Squad, both of which reach theaters next year, followed by the Gal Gadot starrer Wonder Woman and Justice League, Part One, which arrive in 2017. It is a real opportunity for Warner Bros to impress the fanboys, and it seems likely that Will Smith, Ben Affleck, Henry Cavill and others will be front and center to feel that superhero love.
Sure it sucks that we won't be seeing anything official from Captain America: Civil War or Doctor Strange at San Diego Comic Con, but possible goodies from Batman v Superman and Suicide Squad? Sounds like an even trade.
(Via Deadline)