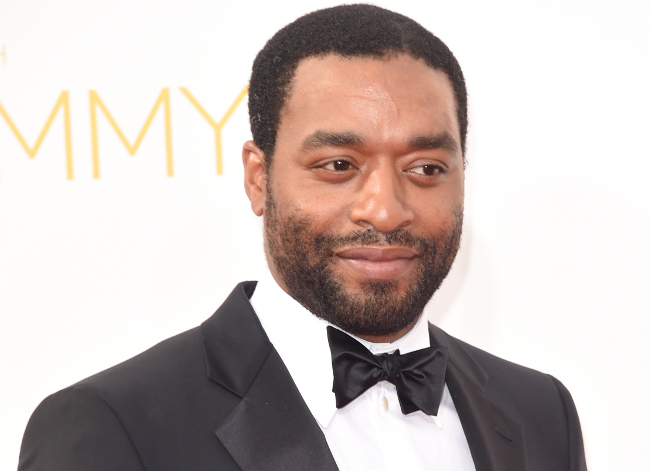 A few months ago, one of the hottest casting rumors had director Sam Mendes and Sony Pictures trying to lock down Oscar-nominated actor Chiwetel Ejiofor for a role in the upcoming James Bond film, SPECTRE. Sadly, while that would have loaded the 24th installment of the beloved spy franchise with more star power than it has ever had in one film, Ejiofor's name wasn't announced when they unveiled the cast and fancy new car last month. But when it comes to cramming a franchise with unbelievable amounts of talent and A-list names, Marvel Studios never seems to fail, so now Ejiofor is once again at the center of a hot new casting rumor, this time for Doctor Strange.
According to The Hollywood Reporter, Marvel is "courting" Ejiofor to play an unknown role in the upcoming Phase Three film, which stars Benedict Cumberbatch as the magical good guy. Much like those Bond rumors, nobody really know what Marvel's idea is, but that won't stop the speculation engine from hitting overdrive.
Several sources have intoned that Ejiofor is wanted for a villainous role but some insiders have pooh-poohed that. The villain is likely to be classic bad guy Baron Mordo, a sorcerer's pupil whose next in line status is usurped by Strange, thus becoming the physician's mortal enemy.

If Marvel feels like mixing up ethnicities, a possible role could be that of Wong, the monk servant to Strange who is adept in martial arts. Another possibility is the role of the Ancient One, a semi-immortal mystic who mentors Strange and is the Sorcerer Supreme of this dimension. (Via THR)
The mentor theory holds water, because Doctor Strange is, after all, a master of black magic. Thank you, please remember to tip your waitress and the girl checking cloaks and top hats at the door.