The 2016 Summer Olympics in Rio have already given us an unlikely star in the lifeguard with the most pointless job in the world, while bringing Aly Raisman's intense parents back into our lives. Additionally, we've seen enough memes of Michael Phelps' game face to fill an Olympic-size swimming pool, and Ryan Lochte's new hair color has inspired one of the funniest tweets of the year. But now we're bringing in the big guns for some real Olympic fun, because Matthew McConaughey has been hanging in Rio and supporting the good old U.S. of A.
The beloved actor took in some swimming action on Monday, including the gold medal performance of Lilly King in the women's 100m Breaststroke Final, and while people have had plenty to say about the Hungarian Iron Lady's controversial swimming coach/husband, McConaughey showed off his more spiritual, hands-off coaching approach. The actor proved that he's the (al)right man for the job, as we can see from these images that need no context.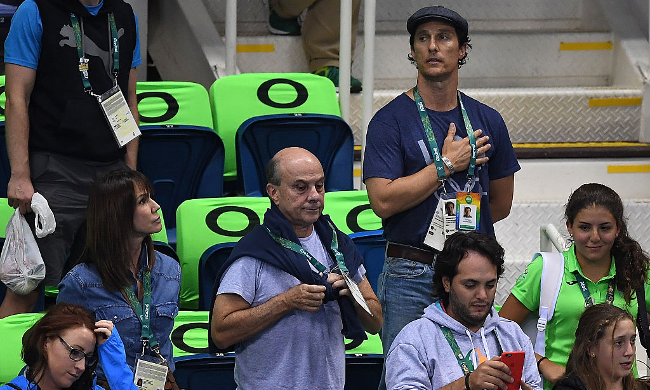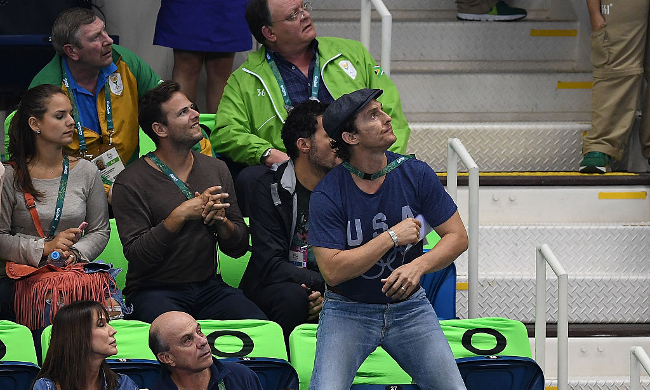 Just look at the way he points in the direction that the athletes should swim.
McConaughey also took in some rugby action and spoke with a reporter about his presence at the games. Important lesson: don't ever ask McConaughey if he knows the rules to rugby. Even if he doesn't know the rules, the answer will still be yes, because he absolutely knows the rules to life, and that's just like a game of rugby, kemosabe.