In 1979, a movie called Mad Max premiered and thusly introduced the world to a young Australian actor by the name of Mel Gibson. The film ended up spawning two sequels and now,  three decades after Mad Max: Beyond Thunderdome pitted Tina Turner against Max Rockatansky, another installment to the franchise is about to his theaters.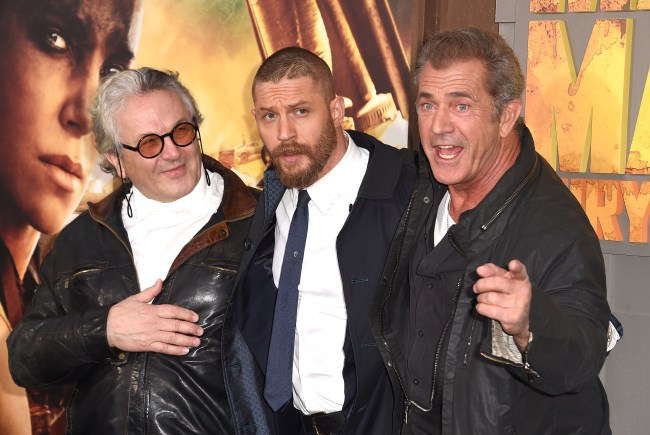 The official world premiere for Mad Max: Fury Road took place last night in Los Angeles and Mel Gibson surprised everyone when he showed up on the red carpet. Warner Bros. originally posted the above image on Twitter showing the actor happily posing with director George Miller and Tom Hardy.
Now if only old Max and new Max could meet up in the Thunderdome to participate in a dystopian battle to the death. I'd watch the f*ck out of that.
(Via MadMaxMovie)