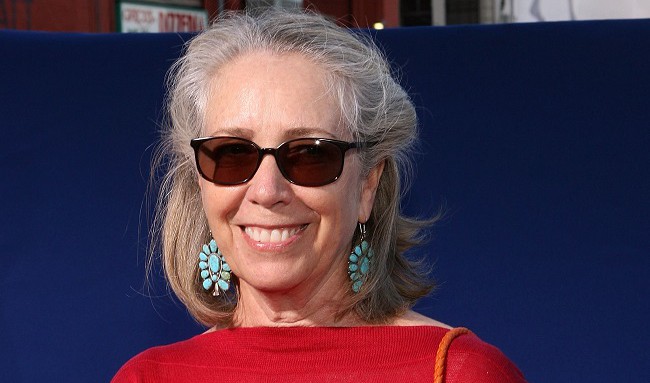 Melissa Mathison, the Oscar-nominated screenwriter and associate producer of E.T. the Extra Terrestrial, Kundun, and The Black Stallion, died today in Los Angeles after a long illness. She was 65 years old and the death was confirmed by her brother.
Mathison's screenplay for E.T. is probably what defined her career. She was nominated for an Oscar for her work and director Steven Spielberg remembered working with her upon hearing today's news:
"Melissa had a heart that shined with generosity and love and burned as bright as the heart she gave E.T."
Spielberg and Mathison worked closely together on the screenplay about a boy's bond with a marooned alien, and Variety included a great quote about Spielberg's feelings about what she came up with:
"Melissa delivered this 107-page first draft to me and I read it in about an hour. I was just knocked out. It was a script I was willing to shoot the next day. It was so honest, and Melissa's voice made a direct connection with my heart."
As E.T. legend goes, the story was very close to Spielberg's heart and was partly inspired by his parents' divorce, so for Mathison to have the talent and ability to tap into those emotions — because isn't just thinking about the end of E.T. making you well up a little? — is a sign that we have lost a truly great storyteller.
After E.T., Mathison worked on Martin Scorcese's Kundun and established a real-life friendship with the Dalai Lama; she went on to become an activist for Tibetan freedom. Her other work includes adaptations of children's books The Indian in the Cupboard and The Black Stallion, her big break in 1979. But she didn't limit herself to any genre; before E.T., she wrote The Escape Artist, which starred Raul Julia, and the second segment in Twilight Zone: The Movie, which was also directed by Spielberg. More recently, she consulted on the English translation for Hayao Miyazaki's Ponyo. At the time of her death, she was working with Spielberg on the screenplay for The BFG, based on the Roald Dahl book. That is set to be released next July 1.
Mathison is survived by her two children, Malcolm and Georgia, along with ex-husband Harrison Ford.