During Patricia Arquette's acceptance speech for Best Supporting Actress at the Oscars, the Boyhood actress decided to take 10 seconds to talk about wage equality, saying:
"To every woman who gave birth to every taxpayer and citizen of this nation, we have fought for everybody else's equal rights. It's our time to have wage equality once and for all. Equal rights for women in the United States of America."
It was a great moment, but the reaction from Meryl Streep (who lost out to Arquette in that category) and Jennifer Lopez may have been the best reaction of the night: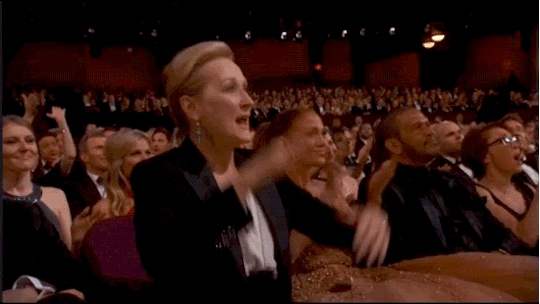 You go, Meryl.