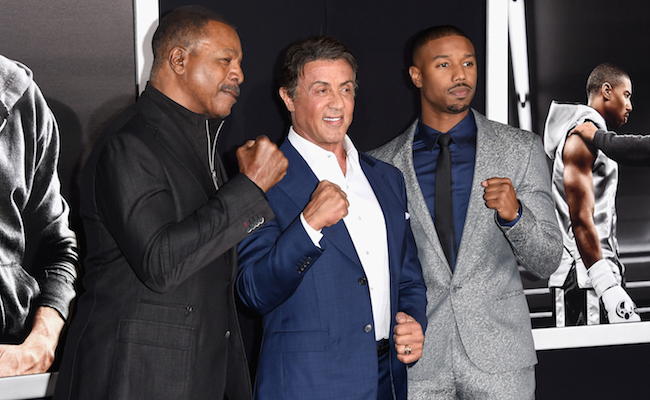 It would be borderline sacrilege for a Rocky sequel/spinoff not to come equipped with rumblings about another chapter and now we've got confirmation from Michael B. Jordan that he'd be on-board for another Creed film.
Despite its lack of focus on the whereabouts of Paulie's robot from Rocky IV, Creed had a solid first week at the box office, scored raves from critics, earned the respect of Scott Stapp, and has generally earned a place as a "good thing." No official sequel plans have been announced, but Jordan revealed in an interview that he's game to re-inhabit the world of Creed if the opportunity arises.
"A character so rich as this, and the world he's in, I want to see what happens to him next and what he does… Especially the way it ends off, it's pretty cool. I think with success and time and circumstances, it would be exciting to come back and work with (co-stars) Sly (Stallone) and Tessa (Thompson) again."
There's also been chatter that Creed writer-director Ryan Coogler might be interested in knocking out another cinematic offering in the series. Considering that Fantastic Four 2 has gone invisible on Fox's release slate, this is probably the more likely franchise to keep Jordan popping up in blockbusters. We're just waiting patiently for Creed IV: Creed vs. Drago Jr to tumble into theaters in 2022.
(Via AV Club)