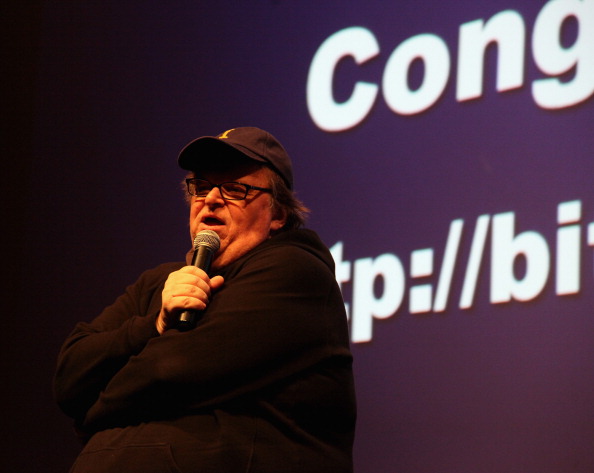 When filmmaker Michael Moore decided to weigh in on American Sniper last week, no one could have predicted the three-person Moore-Rogen–Kid Rock saga that would soon unfold. Rogen addressed Kid Rock's comments soon after, but Moore has remained silent — until now.
Yesterday, the Flint, Michigan-fanatic decided to throw out a few more Twitter jabs at snipers, Christians, and just about everyone else who was still mad about his initial comments:
Less than 24 hours later, Moore composed and published a much longer response for his Facebook page:
This will obviously clear things up, right? Surely Kid Rock couldn't possibly have anything else to face tweet about this now.
(Via Rolling Stone and BroBible)