On paper, The Mighty Ducks looked like The Bad News Bears in an ice rink. But, more than 20 years later, the film still holds a prominent place in the hearts and minds of the kids who grew up watching Charlie try to master the triple-deke and Goldberg come into his own as a goalie. Why was this film — which launched two sequels, an NHL hockey team's name and logo, and a few tonal copycats like Little Giants — so successful? There could be any number of factors, but I'll pick a simple one: The cast genuinely seemed to be having a good time, and that kind of thing can shine through. In celebration of the film and that cast, we thought we'd go see what the stars of The Mighty Ducks have been up to. To say the least, they've been keeping busy.
Emilio Estevez — Gordon Bombay
Emilio Estevez went from #TeamBratPack features like The Breakfast Club and Young Guns to battling future Mick Jagger with race cars or something in Freejack (it's been awhile) and collecting trash, dead bodies, and problems beside Topper Harley in Men at Work. Then, like that, he was Walter Matthau-ing as a youth hockey coach in the Mighty Ducks franchise in between filming another Another Stakeout and Loaded Weapon 1.
After 13 of the Mighty Ducks players were caught doping in the Championships (oh, you don't have the D3 special edition laser disc with that cut scene that I just made up?), Estevez dedicated himself to more work behind the camera, writing and directing Bobby and The Way. He's presently working on The Public, which is about a library that doubles as a homeless shelter in L.A. Aubrey Plaza is set to star and roll her eyes.
Joshua Jackson — Charlie Conway
Jackson played Charlie in all three Mighty Ducks films and then transitioned to teen movie fare with The Skulls and Gossip before playing Pacey on Dawson's Creek for six seasons. Later, he played Peter Bishop on Fringe after signing on and then logging off the endlessly developing Fletch remake. He's on Showtime's The Affair now.
Elden Henson — Fulton Reed
I used to think that Fulton Reed was a giant, but Elden Henson is apparently less than 6-feet, so I guess they pulled that off with camera tricks, or the poor bastard never hit a growth spurt after puberty. Anyway, Henson went from launching slap shots and kicking ass to co-starring in Idle Hands as Pnub, and appearing in She's All That and The Butterfly Effect as characters with lesser names than Pnub. Most recently, he popped up in a supporting role in the Hunger Games series and did a nice job as Foggy Nelson (Avocado at law) on Netflix's Daredevil. His brother, Garette Ratliff Henson, played Guy Germaine in the Mighty Ducks trilogy, but he hasn't acted much as an adult, so he doesn't get his own entry.
Kenan Thompson — Russ Tyler
Kenan Thompson has the career of a much older man. Seriously, after introducing the world to the hypnotic dance of the knuckle puck, Thompson went on to appear n Heavyweights, Good Burger, All That, Kenan and Kel, Fat Albert, and, since 2003, Saturday Night Live. He's 37, and people are already waiting for him to "retire."
Marguerite Moreau — Connie
Moreau hasn't let up since appearing as Connie in the Might Ducks films; having made appearances in Wet Hot American Summer (and in Netflix's upcoming Wet Hot American Summer: First Day of Camp), Firestarter 2, and lengthy arcs on Grey's Anatomy, Shameless, and Parenthood.
Shaun Weiss — Danny Goldberg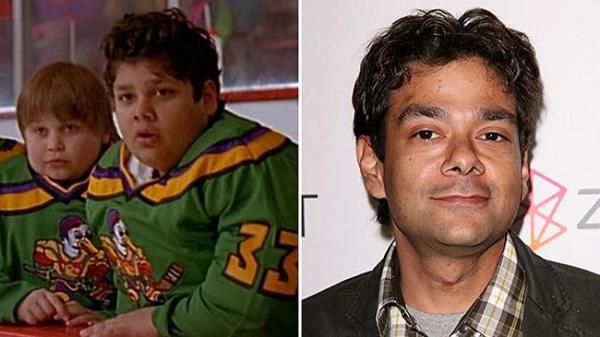 Goldberg the goalie co-starred in Heavyweights, thinned out (good for him!), had some lengthy guest arcs on Freaks and Geeks and King of Queens (pretty good for him!), but hasn't done much more than face domestic abuse allegations and try to Kickstarter a comeback (hey, what's Averman been up to?) recently.
Matt Doherty — Les Averman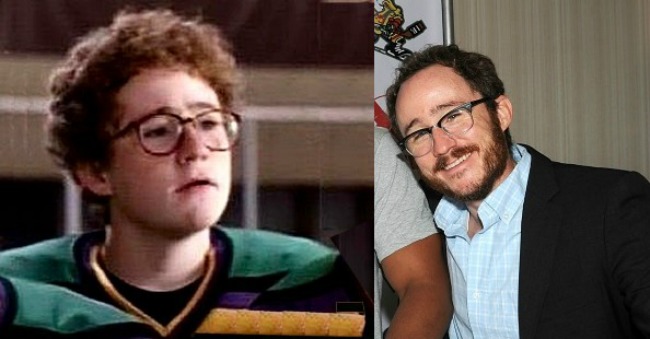 Doherty had roles in Home Alone and So I Married an Axe Murderer before the Mighty Ducks trilogy, but he's been relegated to guest star status since the end of the '90s. I saw him on an episode of Maron at 3 a.m. the other night. Classic Averman.
Brandon Quintin Adams — Jesse Hall
Adams also appeared in The Sandlot and made a bunch of TV guest appearances through the '90s on Sister, Sister and The Fresh Prince. Macarthur Park was his last major on-screen role in 2001, but he did try his hand at music… as a part of Daft Punk. Am I telling the truth? The good thing about Daft Punk is that you can say that anyone is in Daft Punk.
Jussie Smollett — Terry Hall
Smollett worked steadily as a child actor until the mid-'90s, then took a break before returning in 2012 and quickly reaching the point where he was guesting on The Mindy Project and Revenge. He's now wowing audiences with both his acting and singing chops as the breakout star on Empire.