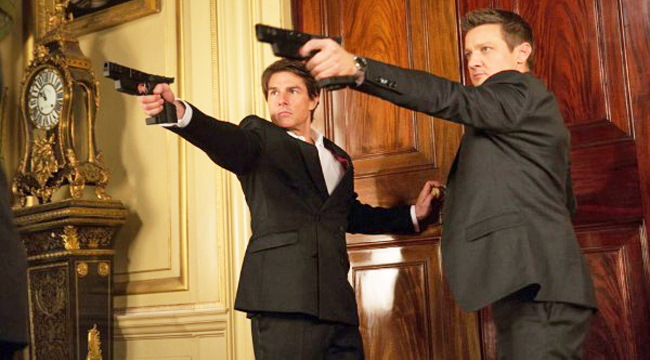 The Mission: Impossible series may star Tom Cruise, but, much like the original show, once the franchise realized that the franchise worked because it was about teamwork, it quickly backed him up with a great cast. The last two movies, Ghost Protocol and Rogue Nation, included Jeremy Renner, who played fellow IMF agent William Brandt and who opted out this time around. But Renner had an opportunity to be included again, as the movie's director has revealed.
Christopher McQuarrie, who wrote and directed both Rogue Nation and Fallout, told Collider that Renner could have had a cameo, if he'd wanted one. Yet the cameo would have served to dispense with Brandt, since McQuarrie wanted to boost the personal stakes of the story by killing off a cast member:
"So I said to Renner, 'Hey listen, I have this idea for an opening sequence where you sacrifice yourself to save the team, and that the mission-gone-wrong not only involves losing the plutonium, but involves the death of a team member.' And Jeremy was like, 'Thanks, but no thanks.'
McQuarrie notes that this works out in the end, since it leaves the door open for Brandt when Cruise comes back for yet another round of stunt-based self-abuse in 2021. And part of the fun of the series, at this point, is seeing how past characters pop up. Of course, by then, Renner might be the only hero left in the Marvel Cinematic Universe at the rate Thanos is going, so we'll just pencil in Brandt as a "maybe" for now.
(via Collider)