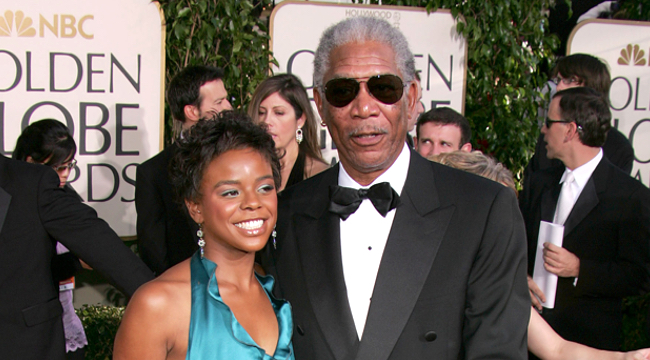 New York City police confirmed the death of E'Dena Hines in Manhattan early Sunday morning. Hines, the step-granddaughter of movie star Morgan Freeman, sustained multiple stab wounds. People reports that Hines was "found at about 3 a.m. on the 400 block of W. 162nd" and bleeding from many wounds on her torso. She was later pronounced dead at a Harlem hospital.
The investigation into Hines' death is ongoing, although an unidentified 30-year-old man was found huddling over her body. He has been taken into custody and driven to Columbia Presbyterian Medical Center for psychiatric evaluation. Hines, who frequently accompanied Freeman to red-carpet events, was the granddaughter of Freeman's first wife, Jeanette Adair Bradshaw. The actor issued this statement:
"The world will never know her artistry and talent, and how much she had to offer. Her friends and family were fortunate enough to have known what she meant as a person. Her star will continue to shine bright in our hearts, thoughts and prayers. May she rest in peace."
Further reports indicate that Hines was found outside her home, although no further details are available at this time. She had maintained a close relationship with Freeman after his first divorce. In 2012, Freeman spoke with The Independent about how he mentored her acting career.