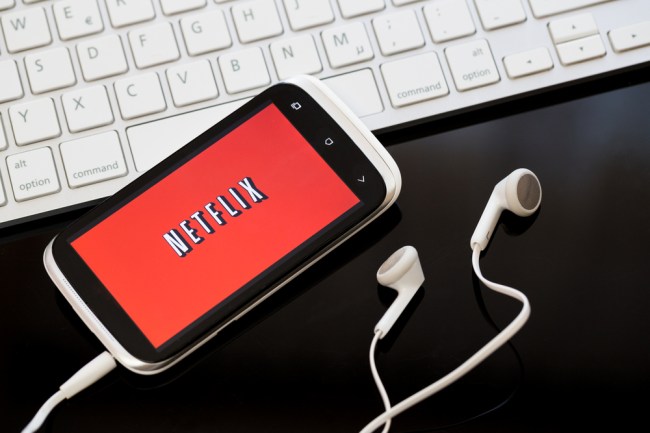 A few favorites are leaving our Netflix queue this upcoming April, with The Karate Kid trilogy, Shadow of the Vampire, and Good Morning, Vietnam all stepping out of bounds for the time being. BUT, we're getting Daredevil this month, so no crying! There's no crying in streaming! Speaking of Tom Hanks (hopefully, you got that reference), we're losing one of his best performances, but enough of me blabbering… go see the stuff that's leaving Netflix this April.
Pee-wee's Big Adventure (April 1)
Tim Burton's first foray in directing came with this adaptation of the successful Pee-wee Herman TV series and stage show. Burton's signature flare and style are prevalent here, and it makes for a wacky, yet enjoyable ride. Watch this as an appetizer to the Netflix original Pee-wee's Big Holiday.
Mystic River (April 1)
Mystic River isn't without its faults (specifically, its ending), but it's still a taut Clint Eastwood thriller with some gut-wrenching scenes that makes it a worth-while watch for any drama fan; superb acting by Sean Penn and Tim Robbins.
Philadelphia (April 1)
Speaking of superb acting, Philadelphia announced the arrival of Tom Hanks as a cinematic powerhouse. It would net the actor the first of two-consecutive Best Actor Oscars, a feat that's only been accomplished a handful of times. Denzel fills in the blanks in this immensely powerful drama about a lawyer who is wrongfully terminated from his firm due to HIV.
Here are the rest of the films and TV shows tagging out this April…
April 1
28 Hotel Rooms
Annie
Astonishing X-Men: Dangerous
Astonishing X-Men: Torn
Astonishing X-Men: Unstoppable
Baby Genius: A Trip to the San Diego Zoo
Baby Genius: Animal Adventures
Chalet Girl
Clue
Color Splash Collection: Collection 1
Coneheads
Friday the 13th
Friday the 13th: Part 2
Friday the 13th: Part 3
Friday the 13th: Part 4: The Final Chapter
Friday the 13th: Part 8: Jason Takes Manhattan
Gentlemen Prefer Blondes
Get Shorty
Good Morning, Vietnam
Guess Who
Income Property Collection: Collection 1
Inventing the Abbotts
Jane Eyre
Jeepers Creepers
Jeepers Creepers 2
Les Miserables
Madeline
Miral
Murder by Numbers
Mystic Pizza
Rachael Ray's Week in a Day Collection: Collection 1
Reindeer Games
Selling New York Collection: Collection 1
Sense and Sensibility
Shadow of the Vampire
Taking Lives
The Amityville Horror
The Cable Guy
The Karate Kid
The Karate Kid Part II
The Karate Kid Part III
The Quick and the Dead
The Whole Nine Yards
April 10
Sleeping Beauty
April 12
Paranormal Activity 4: Unrated Edition
April 16
The Woman Who Wasn't There