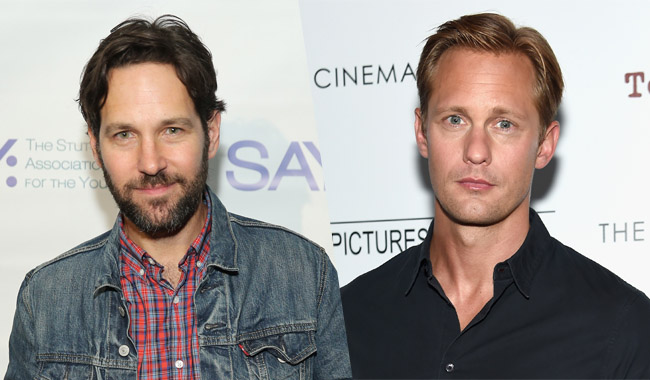 The first full trailer for Warcraft isn't even out yet, but apparently director Duncan Jones is already onto his next project. Jones, who made his name directing twisty, critically acclaimed sci-fi flicks like Moon and Source Code will be returning to the genre with Mute.
Mute will star Alexander Skarsgård (Straw Dogs, True Blood) as a mute bartender named Leo, who's looking for his lost love in a futuristic Berlin divided along ethnic lines. Paul Rudd (Ant-Man, your girlfriend's dreams) will play a mysterious American surgeon who might be able to help Leo find the woman he's looking for. Or he might be the person Leo should fear most. But come on, who's going to fear Paul Rudd?
Duncan Jones seems just a bit excited to be working on Mute…
"I've been working towards making Mute for 12 years now. I cannot tell you how thrilled I am that we're finally going to shoot this utterly unique film. The fact that I get to make it with Alexander Skarsgård and Paul Rudd makes it all the more exciting! Mute is a film that will last. It is unlike any other science fiction being made today."
Given Jones' track record, I'm pretty excited, too. Production on Mute will begin March of 2016, in preparation for a likely 2017 release.
via Coming Soon