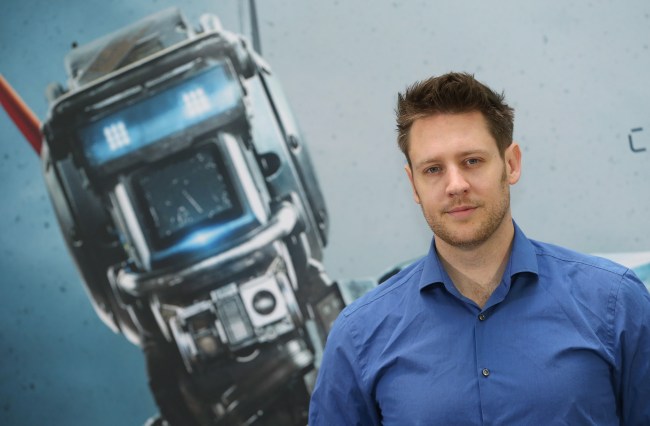 The embargo has lifted on Chappie reviews and, so far, they've been mostly disappointing.
Though its director, Neill Blomkamp, is still being hailed as an innovator, many of his critics are questioning his ability as a film director. Another person who questions Neill Blomkamp's role as a director is … Neill Blomkamp.
When I spoke to Blomkamp about his upcoming Alien movie, the District 9 director lamented about his frustration with Hollywood, then he said something that didn't seem significant at the time, at least in the context on the subject of Alien — so I didn't include it in the interview we published — but does seem significant now, given the criticism he's getting: "The way that I think of it, I often say, 'I'm not sure I'm a film director.'" I countered this assessment by reminding him that he's directed a film that was nominated for an Academy Award for Best Picture, to which Blomkamp responded, "But I feel like what my strengths are can be used better in other fields, maybe."
Asked what other fields he meant, Blomkamp answered, "Like video games and other places, too. So, I flirt with that sometimes." He continued, "If you get a movie right, it feels very satisfying to get it right. It's just a lot of work. So, that's where that whole thought process is."
Critics of Blomkamp are probably nodding in agreement, but, for the record, I still think Blomkamp is an original voice and I am very much looking forward to his Alien sequel. But, at the same time, this is a candid self-assessment for a director.
Mike Ryan has written for The Huffington Post, Wired, Vanity Fair and New York. He is senior entertainment writer at Uproxx. You can contact him directly on Twitter.