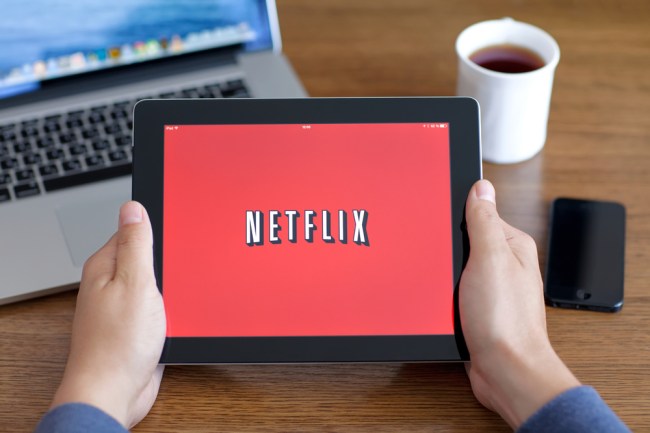 The end of the month signals the evacuation plan for certain titles on Netflix streaming. If you like your Nicolas Cage crazy, then you might want to check out Face/Off before it takes off. Joe Dirt is also hitting the brakes on its current Netflix run, as is Titanic. So, if you wanted to get your fix of Jack painting a naked Rose, do so now.
Here's the full list of titles leaving Netflix in August…
The Fifth Element (Aug. 1)
Before French auteur Luc Besson travels back to sci-fi territory with Valerian and the City of a Thousand Planets, you should check out his best foray into the genre, The Fifth Element. Besson was at the height of his powers in the '90s, and this film had delightful doses of action, humor, and drama.
Unbreakable (Aug. 1)
There's been an on-going debate with fans of M. Night Shyamalan's early work: Which is better, The Sixth Sense, or Unbreakable? Both films are incredibly enjoyable, but once you get past The Sixth Sense's third act, it's re-watchability wanes. Unbreakable, on the other hand, is one of the best superhero origin stories ever put on film. So, yeah, I'm saying it: Unbreakable is better.
Pumping Iron (Aug. 1)
Watch Arnold lift weights. Watch Arnold smoke pot. Watch Arnold compare orgasms to lifting weight. Watch Arnold awkwardly pose for prison inmates. Seriously, that's a really weird scene.
Check out all the titles leaving Netflix this month.
August 1
Bad Girl Island (2007)
Barbershop (2002)
Beauty Shop (2005)
Bulletproof (1996)
Chitty Chitty Bang Bang (1968)
Digimon Adventure: Season 1-3
Driving Miss Daisy (1989)
Face/Off (1997)
Fools Rush In (1997)
Gangsters: Faces of the Underworld: Season 1
Hawking (2013)
Hot Pursuit (1987)
Houseboat (1958)
Joe Dirt (2001)
Kiss the Girls (1997)
The Pitch: Season 1
Shooter (2007)
The Longest Day (1962)
Titanic (1997)
Voyage to the Bottom of the Sea (1961)
We're No Angels (1989)
August 6
The Raven (2012)
August 8
Albert Nobbs (2011)
Explorers: Adventures of the Century: Season 1 & 2
August 15
Family Ties: Season 1-7
Immortalized: Season 1
The Forsyte Saga: Series 1-2
August 23
Jiro Dreams of Sushi (2011)
August 24
My Fair Wedding: Season 5
August 24
Petunia (2012)
August 27
LEGO Atlantis (2010)
LEGO: Hero Factory: Breakout (2012)
LEGO Ninjago: Masters of Spinjitzu: King of Shadows (2011)
LEGO Ninjago: Masters of Spinjitzu: Way of the Ninja (2011)
August 28
The Moth Diaries (2011)
August 31
Spider-Man and His Amazing Friends: Season 1-3