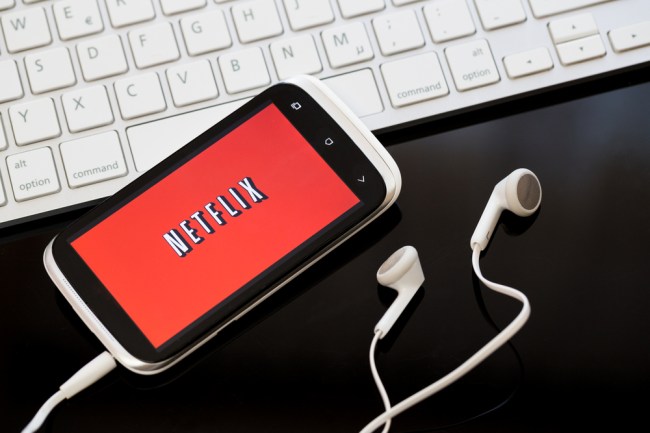 Because May was a bit sparse in its collection of new Netflix titles, the streaming service is looking to make things right as we head into the sweltering summer. Two Netflix exclusives are premiering this month, which means that binge-watching will begin. What titles are you looking forward to?
Sense8 (June 5)
The Wachowskis are moving to streaming, and they're taking J. Michael Straczynski (Changeling) with them. This globe-spanning series follows a group of people who begin to discover that they're part of a collective consciousness. It promises tons of mystery and action.
Nightcrawler (June 10)
If you haven't seen Jake Gyllenhaal's excellent turn as a creepy news videographer, now's your chance. L.A. has never seemed more demented, and Gyllenhaal is your tour guide.
Orange Is the New Black: Season 3 (June 11)
The ladies of Litchfield are back!
Here's the full list of the titles coming this June on Netflix:
June 1
Employee of the Month (2006)
Hidden Kingdoms (2014)
La Dictadura Perfecta (2014)
R.L. Stine's Mostly Ghostly (2008)
R.L. Stine's The Haunting Hour: Don't Think About It (2007)
Sex Ed (2014)
Shaquille O'Neal Presents: All Star Comedy Jam: Live From Atlanta (2013)
Shaquille O'Neal Presents: All Star Comedy Jam: Live from Las Vegas (2014)
Shaquille O'Neal Presents: All Star Comedy Jam: Live from Orlando (2012)
The Aviator (2004)
The High and the Mighty (1954)
The Magdalene Sisters (2002)
June 3
Best of Me (2014)
Hector and the Search for Happiness (2014)
June 6
On the Road (2012)
June 7
Words and Pictures (2013)
June 8
Grace of Monaco (2014) 
June 9
Free the Nipple (2014)
It's Tough Being Loved by Jerks (2008)
June 10
Rosewater (2014)
Pretty Little Liars: Season 5
June 11
Marvel's Agents of S.H.I.E.L.D.: Season 2
The Legend (1993)
The Legend 2 (1993)
June 12
Champs (2015)
Life of Crime (2013)
The Cobbler (2014)
June 13
Antarctica: A Year on Ice (2013)
Scandal: Season 4
Transformers: Age of Extinction (2014)
June 15
Bindi's Bootcamp: Season 1
Danger Mouse: Seasons 1­-10
Pussy Riot: A Punk Prayer (2013)
Really Me: Season 1­2
Rodney Carrington: Laughters Good
Team Toon: Season 1
Wizards vs. Aliens: Season 1­3
June 16
Backstreet Boys: Show 'Em What You're Made Of (2015)
Curious George (2006)
Lee Daniels' The Butler (2013)
Two Days, One Night (2014)
June 17
Heartland: Season 6
Point and Shoot (2014)
June 19
A Most Wanted Man (2014)
Some Assembly Required 
June 20

Cake (2014)
June 23
Advantageous (2015)
June 24
Beyond the Lights (2014)
June 25
Ballet 422 (2014)
June 26
Dragons: Race to the Edge: Season 1
Katy Perry: The Prismatic World Tour
What Happened, Miss Simone? (2015)
Young & Hungry: Season 2 
June 27
The Reluctant Fundamentalist (2012)