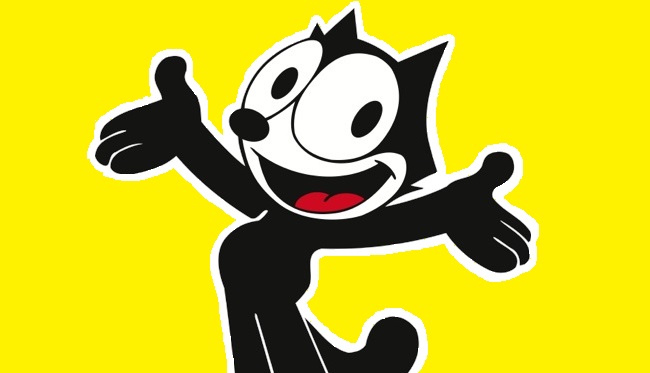 Back in 1998, Congress extended copyrights an extra 20 years with the Sonny Bono Copyright Term Extension Act, in many people's estimation a move to protect Disney's copyright on Mickey Mouse (which currently expires, in part, in 2024). For 20 years, all of those works from 1923 have been protected by the copyright extension, which some assumed Congress would extend again last year. But Congress has been busy (or the exact opposite of busy), so on January 1st, thousands of works — movies, paintings, books, comic strips, etc. — published in 1923 are now in the public domain, free to republish, distribute, and remix, as long as your local laws don't prohibit it.
There are some exceptions, however. Some early sound recordings are still under copyright, although the courts have recently cleared several pre-1972 recordings and the "Happy Birthday" song for public use. Some books published in 1923 will still be under copyright if the author didn't sign off on the publication of their work until later.
So what entered the public domain this week? Here's just a short list of some of the more notable works:
MOVIES / SHORT FILMS:
The Pilgrim starring Charlie Chaplin
Our Hospitality starring Buster Keaton
Safety Last! and Why Worry? starring Harold Lloyd
The Ten Commandments directed by Cecil B. DeMille
Where the North Begins (a Rin Tin Tin movie)
The White Rose directed by D.W. Griffith
The Covered Wagon directed by James Cruze
Scaramouche directed by Rex Ingram
The credited film debuts of Marlene Dietrich (The Little Napoleon), Douglas Fairbanks Jr. (Stephen Steps Out), and Fay Wray (Gasoline Love)
Several short films, including ones starring Laurel and Hardy, Charlie Chaplin, Buster Keaton, and Our Gang (aka The Little Rascals)
CARTOONS / COMICS:
PLAYS:
Noël Coward, London Calling!
George Gershwin, Stop Flirting
Willis Richardson, The Chip Woman's Fortune (the first Broadway play produced by an African-American author)
SONGS:
"Yes! We Have No Bananas" by Frank Silver and Irving Cohn
"Charleston" by Cecil Mack and James P. Johnson
Jelly Roll Morton's "Grandpa's Spells", "The Pearls", and "Wolverine Blues"
Bela Bartok's "Violin Sonata No. 1" and "Violin Sonata No. 2"
"Who's Sorry Now" by Bert Kalmar, Harry Ruby, and Ted Snyder
"Tin Roof Blues" by Leon Roppolo, Paul Mares, George Brunies, Mel Stitzel, and Benny Pollack
BOOKS:
Tarzan and the Golden Lion by Edgar Rice Burroughs
The Murder on the Links by Agatha Christie
The World Crisis by Winston S. Churchill
Tulips and Chimneys by E.E. Cummings
New Hampshire by Robert Frost
The Prophet by Kahlil Gibran
Antic Hay by Aldous Huxley
Kangaroo by D. H. Lawrence
The Prisoner (volume 5 of In Search of Lost Time) by Marcel Proust
Duino Elegies by Rainer Maria Rilke (German version)
The Prospects of Industrial Civilization by Bertrand and Dora Russell
Poems by Edna St. Vincent Millay
Bambi by Felix Salten, illustrated by Barbara Cooney (the inspiration for Disney's Bambi)
Rootabaga Pigeons by Carl Sandberg
Men Like Gods by H.G. Wells
A Son at the Front by Edith Wharton
The Great American Novel by William Carlos Williams
The Inimitable Jeeves and Leave it to Psmith by P.G. Wodehouse
Jacob's Room by Virginia Woolf
ART:
Robert Delaunay, "Portrait of Tristan Tzara"
Marcel Duchamp, "The Bride Stripped Bare By Her Bachelors, Even (The Large Glass)"
Max Ernst, "Pietà or Revolution by Night"
M. C. Escher, "Dolphins"
George Grosz, Ecce Homo lithographs
Wassily Kandinsky, "On White II"
Henri Matisse, "Odalisque with Raised Arms and Window at Tangier"
Pablo Picasso, "The Pipes of Pan and Paulo on a Donkey"
As for Mickey Mouse, the earliest "Steamboat Willie" version of the character — black, gray, and white, and missing the white gloves — is set to enter the public domain on January 1st, 2024, although we'll see if Disney allows that to happen.
Other huge intellectual properties set to go into the public domain over the next few years if Congress doesn't intervene are George Gershwin's "Rhapsody in Blue" (2020), F. Scott Fitzgerald's The Great Gatsby (2021), and Ernest Hemingway's The Sun Also Rises (2022). Between 2031 and 2035, copyrights are set to expire on Superman, Batman, Snow White (Disney movie version), and many of the Looney Tunes characters.
A larger list of newly public domain works (with direct links to some of them) is available at Duke.
(Via Duke, Ars Technica, Next Big Future, The Verge, and Hyperallergic)