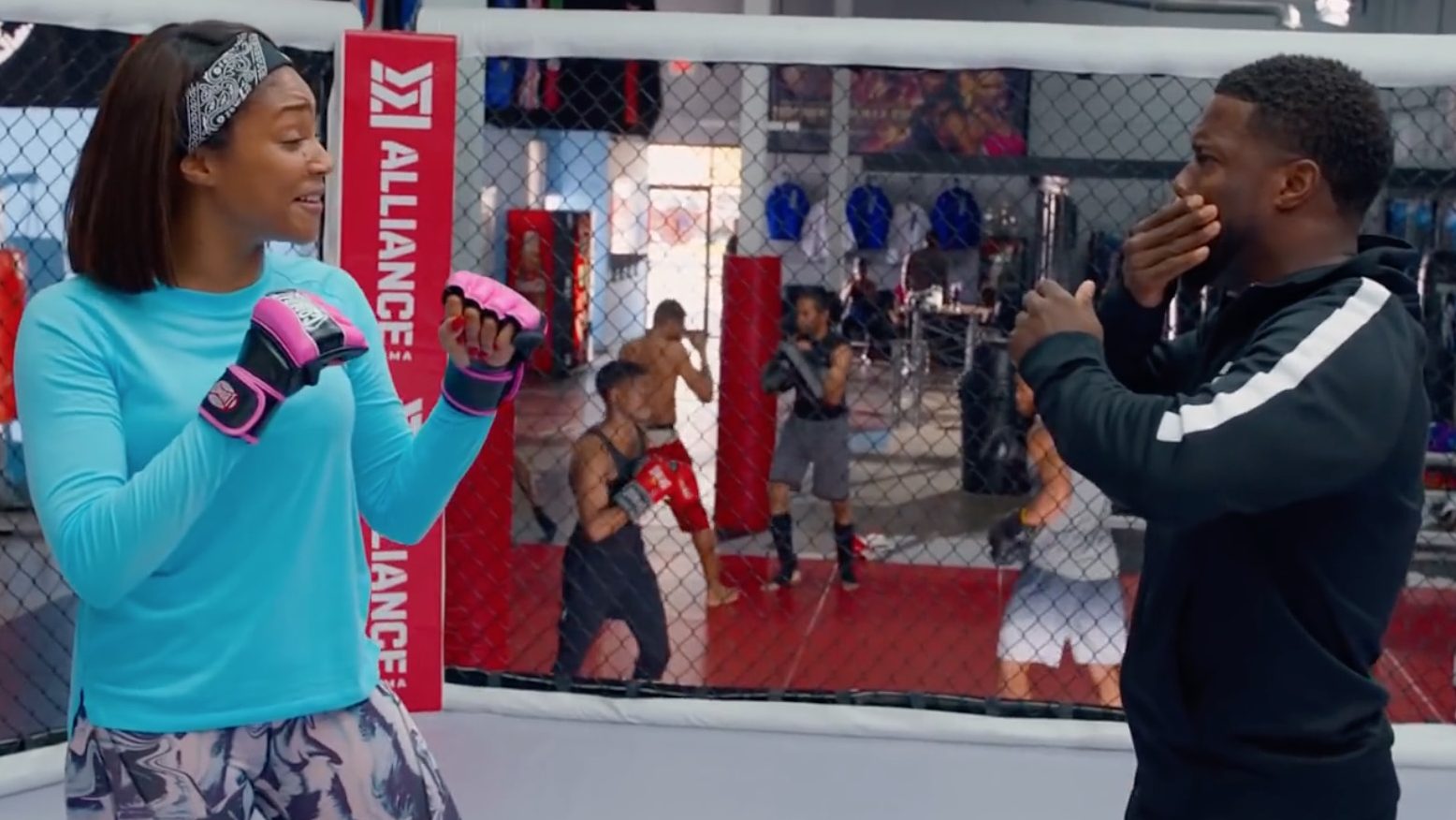 Rotten Tomatoes can certainly have a huge impact on a movie's box office for certain kinds of films. A great RT score is critical for independent films that rely on reviews to provide much of their marketing (e.g., Eighth Grade). A great RT score can also boost the box-office fortunes of a genre movie like A Quiet Place or Get Out or even Crazy Rich Asians. For a movie geared toward adults that is relying on awards buzz to generate enthusiasm — like Matthew McConaughey's White Boy Rick or Johnny Depp's Black Mass — a very good RT score is critical to its success. (In both cases, middling RT scores killed those films.)
However, poor RT scores clearly don't always kill a movie at the box office, where critic-proof movies can still do incredibly well in the Rotten Tomatoes era. In fact, eight of this year's last 12 number one films at the box office received rotten scores, including The Nun, which has earned over $108 million at the box office despite a 27 percent RT score, The Predator (34 percent) and this week's number one film, Night School. The Kevin Hart and Tiffany Haddish film earned $28 million despite a 30 percent RT score (and that 30 percent is very charitable). That gives Night School the highest-grossing opening weekend for a comedy in all of 2018.
Clearly, there are certain kinds of films where the RT score is meaningless, and in the case of Night School, it seems that one category where films do well in spite of bad reviews are those where the critics and the audiences largely disagree. Here, Night Score received an A- Cinemascore, which is the same Cinemascore as the considerably better Kevin Hart film Central Intelligence, although it is well short of the A+ of the last Malcolm D. Lee film Girls Trip, also starring Tiffany Haddish. Horror films (The Nun, The Predator, The Meg), kid films (Hotel Transylvania 3) and huge franchise films (Jurassic World: The Fallen Kingdom) seem to be the other exceptions.

Smallfoot, meanwhile, earned less than Night School with $23.6 million and a similar A- Cinemacore, but considerably better reviews (69 percent on Rotten Tomatoes). The animated film, made for a modest $80 million (modest for an animated film, anyway), also capitalized on the social media prowess of its voice cast (Zendaya, LeBron James, Channing Tatum). With a four-day holiday weekend next week, I expect that Smallfoot will have a very nice hold at the box office and stick around in the top five for much or all of October.
Meanwhile, The House With A Clock In Its Walls took third place this weekend, falling from the top spot in part because of the demo competition from Smallfoot. The Eli Roth-directed film earned $12.1 million to bring its 10-day total to $44.4 million. A Simple Favor also continues to play well, earning $6.6 million to bring its three-week total to $43 million on a $20 million production budget. The aforementioned The Nun, meanwhile, continues to hang out in the top five. In its fourth week, it's now earned $108 million after a $54 million opening weekend.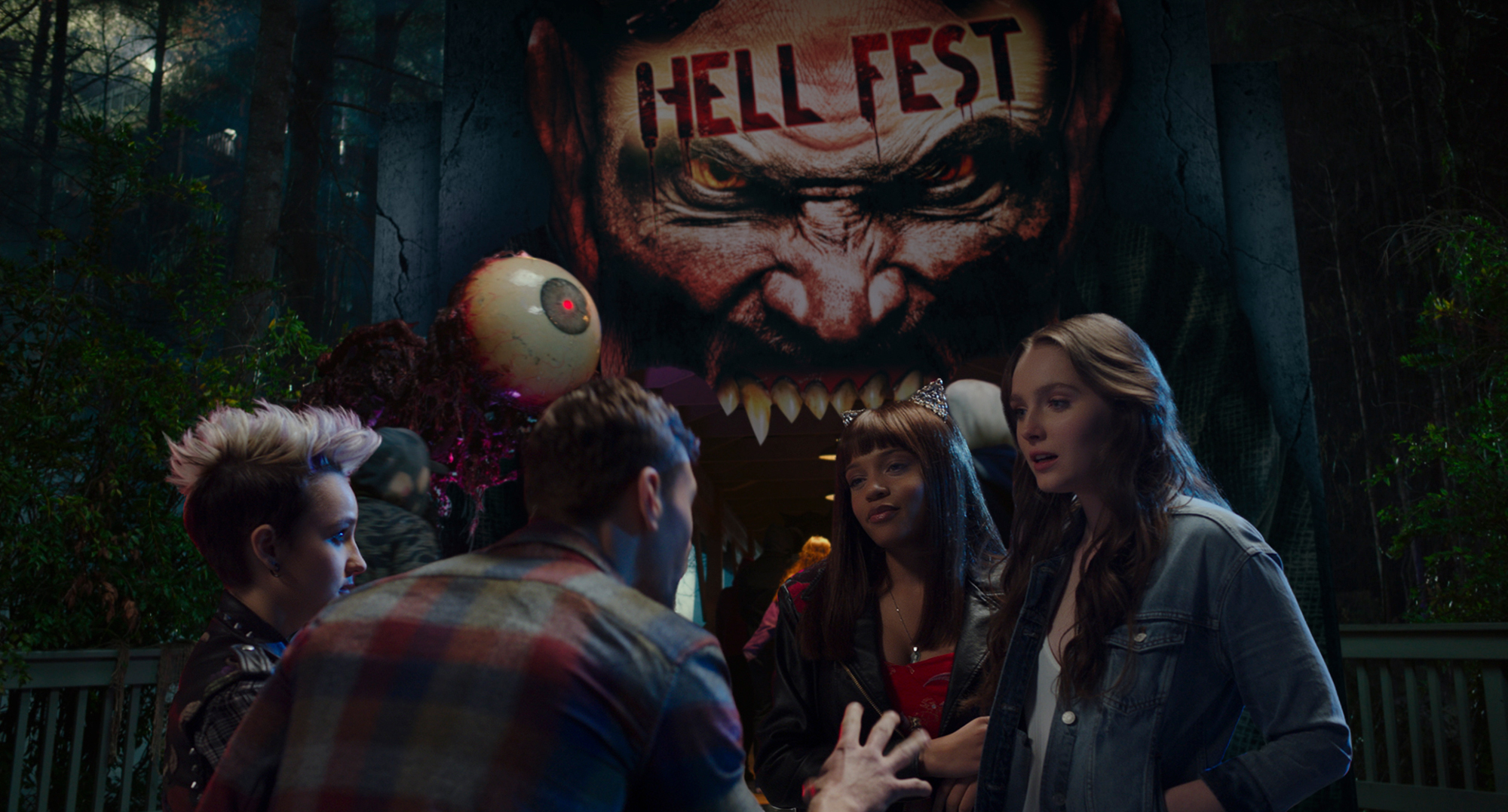 Interestingly, Hell Fest, with a marginally better RT score than The Nun (30 percent to 27 percent, respectively), nevertheless couldn't find much purchase at the box office this weekend, debuting with only $5 million. Low production cost ($5.4 million), however, means that Hell Fest may still manage to eke out a profit.

Holdovers filled out the rest of the top ten. In seven weeks, Crazy Rich Asians has earned $165 million after adding $4.1 million this weekend. The Predator added $3.5 million to bring its total to $47 million. With $2.4 million, White Boy Rick has now earned $21.6 million, and Peppermint closes out the top ten with $1.8 million and a $33 million total.
Notice, however, that besides House with a Clock on Its Walls, none of the four films that debuted last weekend managed to maintain a position in the top 10, including Life Itself, Michael Moore's Fahrenheit 11/9 and Assassination Nation. All three earned $1 million or less this weekend. Meanwhile, a film that could have benefited mightily from great reviews is the Little Women reboot with Lea Thompson, which debuted this weekend with $880K, despite opening in over 600 theaters. (The dismal 35 percent Rotten Tomatoes score likely doomed it.)
Next weekend should actually be really interesting with the critically beloved A Star Is Born coming off a terrific run on the festival circuit going up against Venom, the first film in Sony's Marvel Universe. Venom's success, actually, may depend a lot of reviews, but despite 500 fewer theaters, I see A Star Is Born narrowly taking the weekend and positioning itself as the fall's first huge Oscar contender.
Source: Box Office Mojo, Deadline