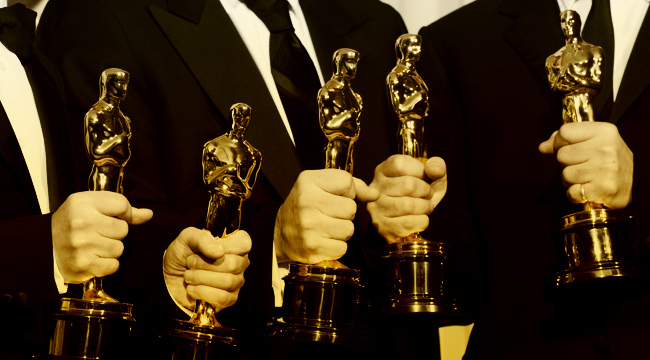 Any piece about the surprises from any year's Oscar nominations risks being a short one. The Academy of Motion Picture Arts and Sciences can be predictable in its tastes and the field has already started to take shape long before the nominees get announced thanks to awards from critics, the Golden Globes, SAG, and other sources — to say nothing of the many pundits who try to read the Oscar tea leaves all year. So, on the one hand, Three Billboards Outside Ebbing, Missouri has been the frontrunner for some time now and, hey, there it is with a bunch of nominations. Zzzzz… And yet, it's always a little more complicated than that, and even the seeming dominance of Three Billboards suggests the race will be heated anyway, thanks to the controversy it's stirred.
Here are a few notable surprises from this year's announcements.
The announcements can be kind of entertaining
Nobody wants to watch a bunch of short movies at 5:22 a.m., the time in Los Angeles when the nominations are unveiled. But the shorts introducing categories covering animation, production design, and other categories were brisk and cleverly staged and had a bit of star power thanks to Rosario Dawson, Rebel Wilson, Molly Shannon, and others. Beyond that, someone needs to give Andy Serkis and Tiffany Haddish a buddy movie, like, now. Having Haddish mispronounce "Luca Guadagnino," then mispronounce it again, while Serkis looks on in amusement helped make up for the fact that nobody's gotten enough sleep.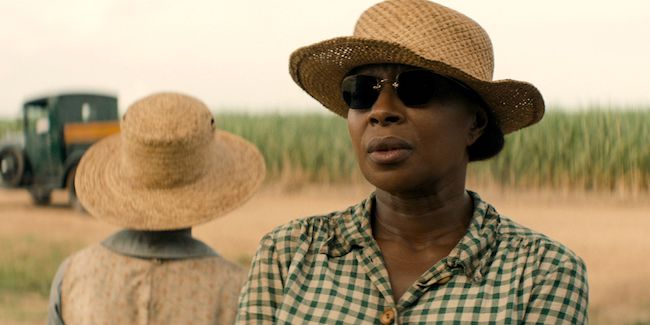 Netflix can't yet get respect when it comes to awards
By some measures, Mudbound did pretty well among this year's nominees. It earned nods for Adapted Screenplay, Supporting Actress (for Mary J. Blige), song (also for Mary J. Blige), and Cinematography, with Rachel Morrison becoming the first female nominee in that category (a well-deserved nomination for a beautiful looking film). But here's the thing: If you've seen Mudbound you should know that's not enough. It's a moving, lovingly made film filled with great performances that easily should have locked down nominations for Best Picture and Best Director (for Dee Rees). And — and I mean this as no slight — it's the sort of movie that traditionally would get those nominations as a classically made film about an important subject that looks to America's recent past while commenting on its present. But Netflix is still struggling to figure out how to make movies that debut on its service feel like they have the same legitimacy as movies that take the more traditional theatrical route and Mudbound is paying the price for that. (On the other hand, it's also highly likely that debuting on Netflix means that more people have seen it than otherwise might and that this is a perceptual problem that will change over time. To be continued…)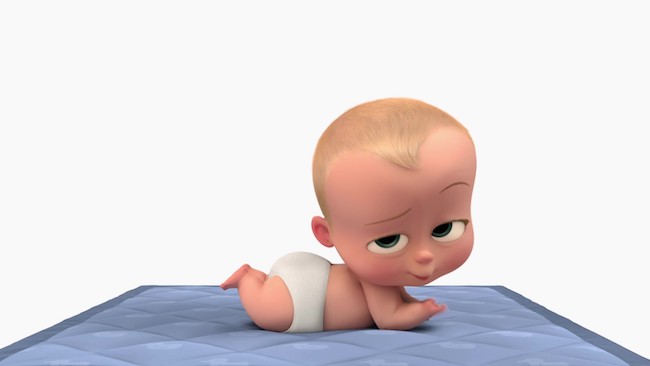 The Best Animated Feature category continues to be weird
It was a relatively weak year for animated features, but was it "Let's nominate The Boss Baby" weak? It's not a bad movie — I've got a six-year-old; I know bad animated films — but it was odd to see it beat out potential nominees like the wonderful Mary and The Witch's Flower, The LEGO Batman Movie, or even the pretty fun Captain Underpants: The First Epic Movie.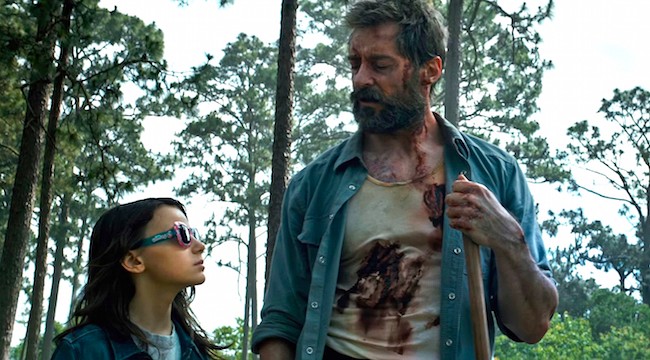 Logan got a Best Adapted Screenplay nomination
Logan, James Mangold's dark near-future film about an aging Wolverine, earned critical acclaim and did well at the box office, but it's not a film that's gotten much awards season attention. But there it is among the Best Adapted Screenplay nominees. It's the only nomination for the film, and maybe it's not that shocking given that its credited screenwriters include both the well-respected Mangold and Scott Frank. But did anyone expect to see it next to Aaron Sorkin's hyper-verbal Molly's Game? In some ways, it's part of a recognizable shift among this year's nominations, which had more room than usual (well, a little) for genre movies. Specifically…
The Academy likes Get Out
Here are some of the usual ways not to earn an Oscar nomination:
1) Be a horror film…
2) …directed by a black director…
3) …helming his first film…
4) …one that dwells on racial themes…
5) …released by a production company known for low-budget genre movies…
6) …in February
Nonetheless, there's the great Get Out with nominations for Original Screenplay and Director (both for Jordan Peele), Actor (for Daniel Kaluuya), and Best Picture. And, the thing is, it's not that surprising. Get Out has been in the awards conversation since the conversation started, and that can largely be attributed to it being just an undeniably great movie — technically accomplished, politically cutting, and memorable months after its release. But is it part of a larger shift away from what we usually think of as prestige pictures toward funkier contenders? That's a big "Maybe?" The Shape of Water did quite well, but for all its monster action (in every sense), it also features Guillermo del Toro's stately, classically beautiful direction. The many nominations for Lady Bird are another encouraging sign. And yet…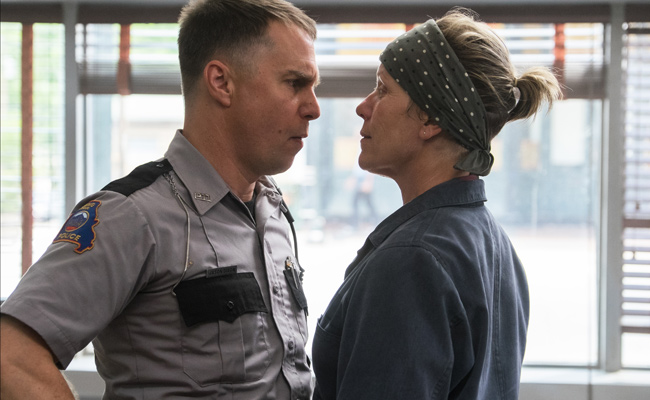 It could be a Three Billboards Outside Ebbing, Missouri year in the end
Martin McDonagh didn't secure a Best Director nomination, but Three Billboards otherwise pulled in a lot of nods. Is it the favorite? Eh, who knows at this stage? It certainly did well at the Golden Globes and elsewhere, but it still feels like too divisive a film — even within these pages — to rally the crowd. Could the backlash in some circles do it in? Tune in and see.