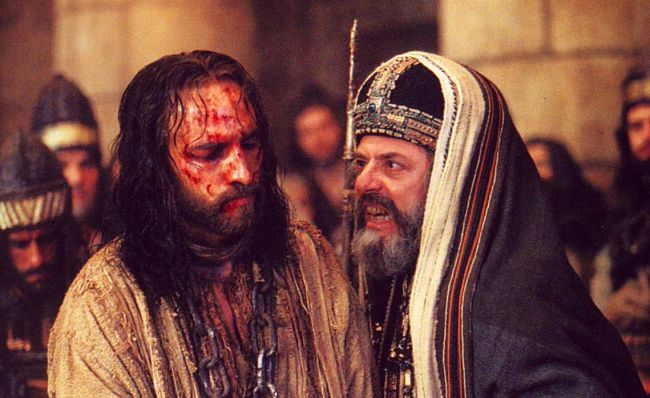 By every possible measure, The Passion of the Christ is a "big" movie. It made $612 million on a $30 million budget, was nominated for three Oscars, and it's the highest-grossing non-English language film of all-time. But is it the biggest film in history? Nope. That would be The Passion of the Christ 2, apparently.
In an interview with USA Today, Jim Caviezel remarked that he's on board for Mel Gibson's proposed Passion sequel, which is tentatively called The Resurrection. "There are things that I cannot say that will shock the audience," he said. "I won't tell you how he's going to go about it. But I'll tell you this much, the film he's going to do is going to be the biggest film in history. It's that good."
Caviezel was light on specific details about The Resurrection, although he did offer, "Braveheart, that's a film that took a long time to be able to crack. The same thing for Passion. And the same thing for this. He's finally got it. So that is coming." The Passion of the Christ came out in 2004 to a host of controversy, including criticisms of anti-Semitism. Certainly, that won't happen for the sequel.
Meanwhile, Lethal Weapon 5 is still maybe happening?
(Via USA Today)