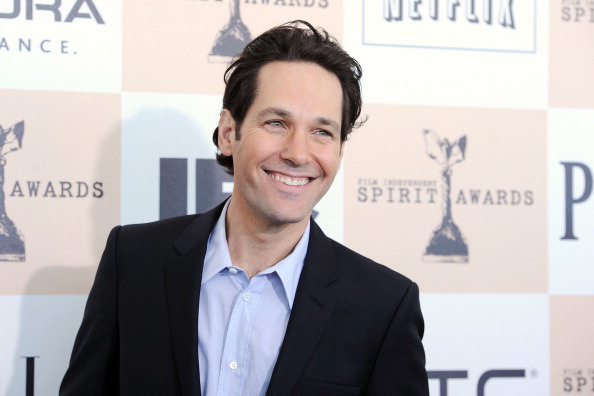 The internet has known for years that Paul Rudd is a superhero. Today, everyone else is finally getting a chance to realize it as they witness the Clueless and Knocked Up star shrink down into the role of Scott Lang in Marvel's Ant-Man for the first time.
It may have been surprising for some when it was announced that Rudd would be playing a Marvel character, but Rudd has a lot more depth than fans may realize. Part of this may come from his wide array of life experiences, including once being mugged at gunpoint, taking on Michael Myers (the killer, not the comedian), and maintaining a boyish sense of humor all the way through adulthood.
But before his career possibly reaches new heights (let's be honest, there's no fame like Marvel fame), it would only be right to get to know the actor a little better by learning some fascinating facts about him.
He has British parents.
While Paul Rudd was born in New Jersey, his parents were actually born in London and moved to the U.S. before he was born. Their families, respectively, moved to the UK from Poland and Russia, and his last name, Rudd, is actually an abbreviation of "Rudnitzky."
He used to DJ for bar mitzvahs.
Before he made it big in Hollywood, Rudd used to work the bar mitzvah circuit as a DJ. If that doesn't make you at least crack a smile, check out the outfit he wore in this footage of him hosting a bat mitzvah. It's okay to say he looks ridiculous.
He had a real gun held to his head.
When he was shooting Clueless, Rudd had a close encounter with a mugger that could've ended very, very badly. He had a gun held to his head in a parking lot, and the mugger actually fired it in the air to prove that it was real.