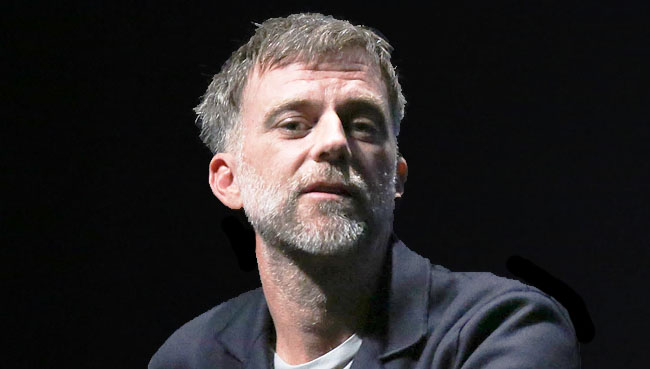 Paul Thomas Anderson is an acclaimed filmmaker that presumably gets paid for his cinematic contributions. Between himself and Maya Rudolph, their household can afford to pay for their own Netflix subscription, but the man can't be bothered. Why? For the same reason a lot of folks aren't gonna pony up: He's got a buddy that just lets him borrow his paid-for password.
PTA shared this detail during a recent interview with The Playlist.
"The thing I like about Netflix is I've never paid for a day of Netflix in my life, I just have someone else's account and their password. It's free! Which is great," notes the There Will Be Blood director. "Which makes me wonder, how the hell are they paying for all these expensive movies? I've never paid them once."
Unlike some of his film industry peers, Anderson doesn't take issue with the Netflix's existence. It's not exactly his preferred cup of tea, but he doesn't see the streaming service as evil.
"I've seen plenty of good stuff, but Netflix is Netflix and it's not a movie in the movie theater, so it's just another outfit, right? You can call it the devil if you want, but it's just another supermarket with sh*t in it. I don't need to get mad it [laughs]. I don't need to shop there if they don't have what I need, because most of the time I have to go down the street, I have to go to the more specialized shops. Plus, I get all my shopping done at TCM. That's basically cable where I come from, baby [laughs]."
Netflix probably isn't super-psyched about PTA's borrowed password everyman take, but if Daniel Day-Lewis ever has a stand-up comedy special on the service, it's hard to imagine the streaming giant not wanting to throw money at the guy to direct it. (C'mon 2018, make it happen!)
Paul Thomas Anderson's latest film Phantom Thread opens in limited release on Christmas Day.
(Via The Playlist & IndieWire)