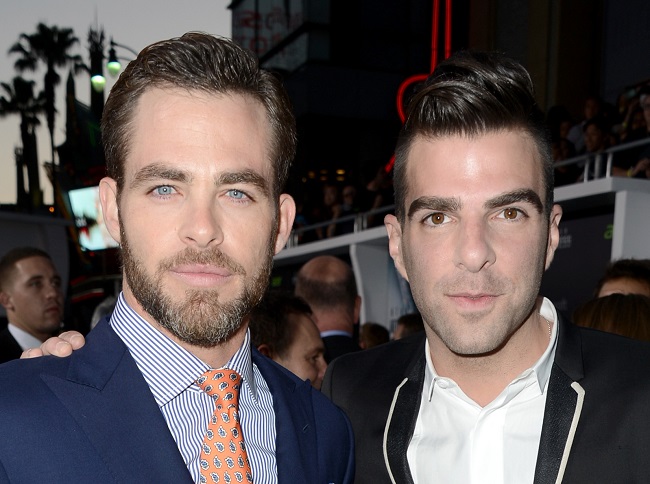 The third rebooted Star Trek movie, Star Trek Beyond, started shooting in Vancouver yesterday and now we've learned that there could be something beyond that. Stars Chris Pine and Zachary Quinto have apparently signed on for a possible fourth movie in addition to getting a pay raise.
That's a pretty good vote of confidence after the rocky path that the finally-in-production third movie has taken, losing Roberto Orci as the director and enlisting Justin Lin in his place, then getting one of the movie's stars, Simon Pegg, to rework the script with Doug Jung. But Paramount is now clearing the way for another movie, so maybe things worked out for the best.
Or maybe it's a matter of capitalizing on a good thing that is still making a buttload of money. While some people may not have liked it, Star Trek Into Darkness earned $467 million and made Pine and Quinto even bigger stars than they were after the first movie — (to say nothing of Zoe Saldana, who went on to join the Marvel Universe in The Guardians of the Galaxy.) As incredibly hot properties, Paramount wanted to keep the Spock-Kirk bromance alive without worrying about one of those actors backing out, so they increased both of their salaries as needed. That's the business side.
Then there's the way more fun creative side to this story: What could Star Trek 4 be about? There is obviously tons of Star Trek material to mine (I'm not saying I have suggestions, but I might have suggestions), but I think the biggest question concerning a new fourth Star Trek movie is "Will there be whales????"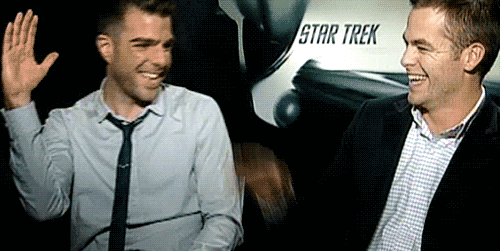 (Via the Hollywood Reporter)