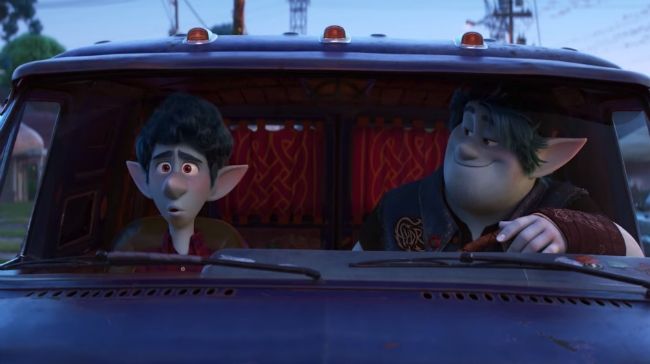 Game 1 of the NBA Finals featured the upstart Toronto Raptors attempting to slay the proverbial dragon that is the Golden State Warriors. But Pixar took the opportunity to introduce its latest movie.
Toy Story 4 might get all the attention this summer, but Pixar's always got something in the hopper, and it took the Finals airing on ABC to give viewers a taste of Onward. The first poster for the movie dropped on Thursday afternoon, as did waring that a first look at the film would come during Game 1.
And, indeed, near the end of the third quarter ABC gave Pixar fans their first look at what will be the animation studio's latest work.
It didn't show much, honestly, but the teaser initially gives us a mountain-filled background with a pegasus soaring over the hills.
"In times of old the world was magical," the text reads, as mermaids splash by. "But times change."
And then a commercial airplane flies by, giving us our first indication that the world Pixar intends to present is a bit more realistic than initially expected. It's a magical world with dragons, unicorns and painted panel vans. And probably a lot of jokes about how normal these magical creatures living life like humans actually are. A troll, for example, is seen working in a toll booth. There's also a mermaid hanging out on her cell phone in a kiddie pool.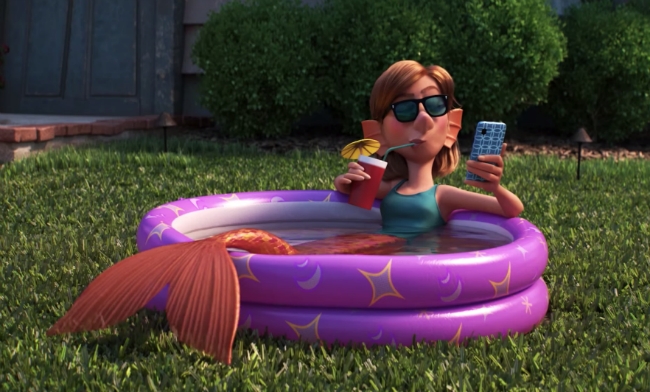 But what the trailer was short of, aside from intrigue, was any real sense of plot for the film. That will have to wait, but the world-building done on Thursday certainly was intriguing.