Emily Blunt might not have been nominated for an Oscar this year, but that doesn't mean that she won't have a pretty special takeaway from her work on Into the Woods: While playing the baby-hungry Baker's Wife, Blunt was actually pregnant. She gave birth to her first child after production wrapped. Being pregnant might keep some actresses away from a project (Quentin Tarantino waited for Uma Thurman to deliver her second child before shooting Kill Bill) but some will blow right through the duration of the shoot with their little joey gestating inside their 'roo pouch. Here are a few actresses — recent Oscar winners and nominees — who were pregnant while filming. Let's start with one of this year's Best Actress nominees:
Reese Witherspoon, Vanity Fair and Devil's Knot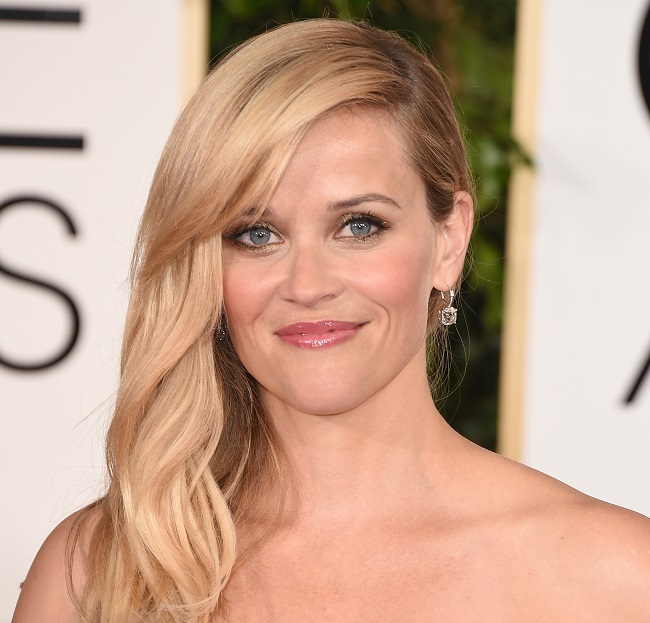 Back in 2004, Witherspoon became pregnant with her second child while shooting her role as 19th century socialite Becky Sharp in Mira Nair's period piece. Even though Sharp has a baby in the movie, there was still some camouflaging needed. But when Witherspoon was pregnant with her third child while shooting Devil's Knot in 2012, she just wore a lot of big shirts. An extra hitch that may have made it an even more emotional shoot for her was playing a mother whose son was murdered. So many feelings.
Halle Berry, X-Men: Days of Future Past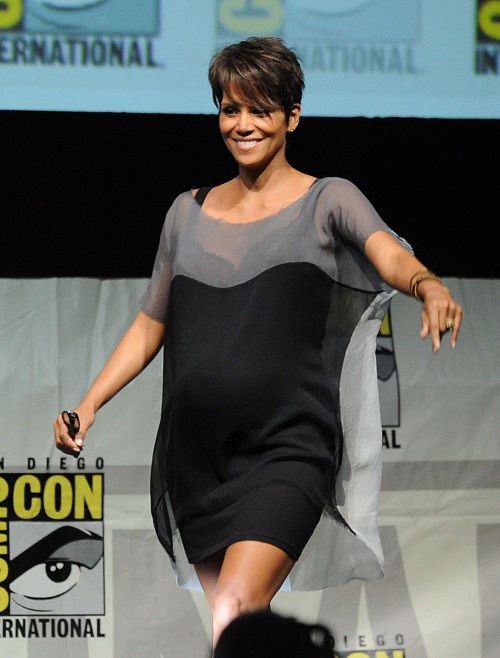 When reprising her role as Storm for X-Men: Days of Future Past, Berry was surprised to find out she was pregnant with her second child. Like Scarlett Johansson (more on her later), there would be some trouble performing stunts and donning the tight superhero threads. Berry said the shoot was "a constant challenge" and that she wasn't in it as much as had been originally planned.
Cate Blanchett, Charlotte Gray, The Life Aquatic With Steve Zissou, Indiana Jones and the Kingdom of the Crystal Skull
Maybe getting ready to shoot a movie just gets Cate Blanchett's ovaries in a tizzy. For no less than three movies, Blanchett found out she was pregnant during the production, not that it ever slowed her down. On the day she found out she was pregnant with her first child, she had to suit up for a rigorous assault course on the set of Charlotte Gray. She found out she was pregnant with her second child while playing a pregnant journalist in The Life Aquatic With Steve Zissou. When she wrapped up shooting her role as the Soviet agent Irina Spalko in Indiana Jones and the Kingdom of the Crystal Skull, she was three months pregnant. Blanchett might be the MVP of this list with this hat-trick.
Jodie Foster, Panic Room
Foster was pregnant throughout her entire shoot for David Fincher's Panic Room (in which her co-star was a very young Kristen Stewart), but she says it didn't prevent her from doing most of the stunts required of her. One easy fix employed was shooting the beginning of the movie last, when Foster's character had the chance to wear big coats and carry bags for camouflage.
Helena Bonham Carter, Sweeney Todd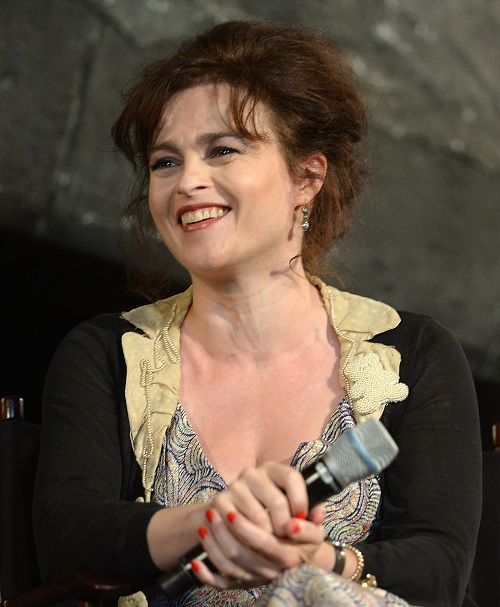 It's a little sad to write about now, but Bonham Carter was pregnant while playing Mrs. Lovett in Sweeney Todd, directed by her recently estranged partner Tim Burton. Even more of a bummer was how all those musical numbers required a woman with morning sickness and caffeine withdrawal to spin around a lot. I'm dizzy just thinking about it.
Naomi Watts, Eastern Promises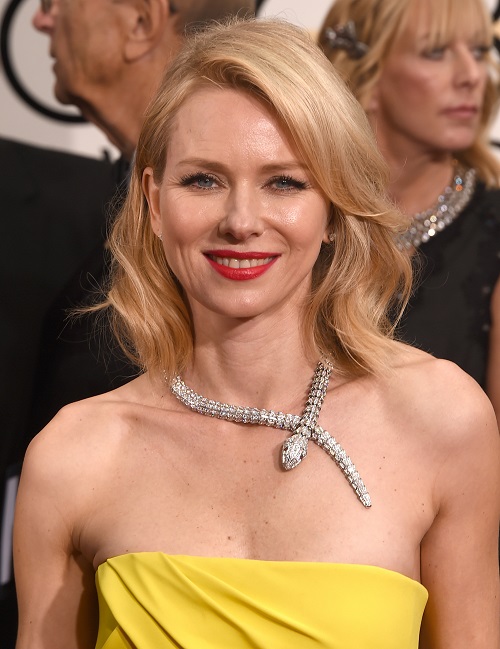 Two weeks into playing a midwife who wanted to become a mother herself, Watts became pregnant with her first child. Because most women don't like to reveal their pregnancy very early on, Watts was forced to battle through morning sickness without saying why she wasn't feeling so great, a situation that denied her some "sympathy" on the set. Her cover was blown when the costume designer noticed that the actress wasn't fitting into her clothes.
Honorable Mention for a Worthy Non-Nominee: Scarlett Johansson, Avengers: Age of Ultron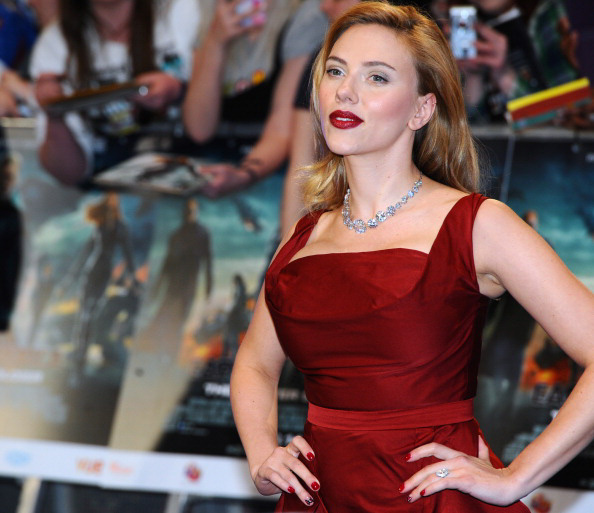 Can you imagine Natasha Romanoff spending an entire movie carrying briefcases to hide a growing belly? Or Captain America's shield? Neither could Joss Whedon, who employed a few different stuntwomen to cover for Scarlett Johansson's more physically demanding Black Widow scenes. But the cutest story from behind the scenes is how all the Avenger menfolk reverted back to their primitive protesting responsibilities when there was a pregnant lady on the set.
Sources: PopCrush, The Bump, The Grindstone