It's time to bring out your best Duckie dances: Pretty in Pink is turning 30 years old.
The John Hughes-helmed film, which recently had another run at theaters across the country, was a grand addition to the storied '80s director's multiple-feature film exploration of American high schoolers.
Examining how poverty plays out in a social environment filled with well-dressed yuppies, then-It Girl Molly Ringwald starred as the girl from across the tracks opposite fellow Brat-packer Andrew McCarthy, Jon Cryer, Annie Potts, and veteran character actor Harry Dean-Stanton, who played Ringwald's father. Pretty in Pink was a smart and heartwarming approach to the romcom and has ultimately stood the test of time, something you can also say about its amazing cast. So, let's see what they've all been up to over the last 30 years.

Molly Ringwald – Andie
The 48-year-old redhead was a frequent John Hughes collaborator before becoming Andie, and preceded her role with both Sixteen Candles and The Breakfast Club.
In 1987, a year after Pretty in Pink, Molly Ringwald was cast as Randy Jensen in The Pick-up Artist with Robert Downey, Jr. in one of his first roles.
After keeping busy throughout the '90s, Ringwald transitioned to Broadway, first headlining Cabaret from 2001 to 2002, and then, taking on Charity Hope Valentine in Sweet Charity.
Ringwald's perhaps best-known most recent role was as Shailene Woodley's mother on The Secret Life of the American Teenager throughout its run.
She followed up the series with the release of her first jazz record in 2013, and is currently working with Jason Priestly on upcoming Canadian sitcom, Raising Expectations.

Harry Dean Stanton – Jack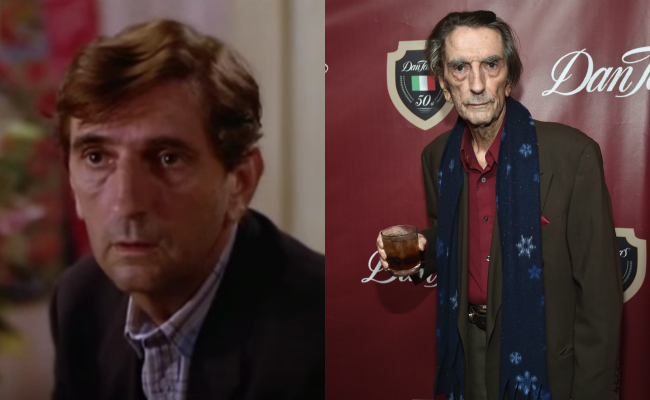 Harry Dean Stanton is still kicking at 89, continuing to work even as an octogenarian.
Stanton had a well-established career long before Pretty in Pink, appearing in everything from Gunsmoke to Cool Hand Luke, and Dillinger to 92 in the Shade.
Appearances from the last two decades have included movies like Twister, Wild at Heart, and The Green Mile. Stanton starred as Roman Grant on HBO's long-running series Big Love before becoming the subject of a 2013 documentary called Harry Dean Stanton: Partly Fiction.
Most recently, Stanton appeared on HBO's series Getting On three times from 2013-2015.
Jon Cryer – Duckie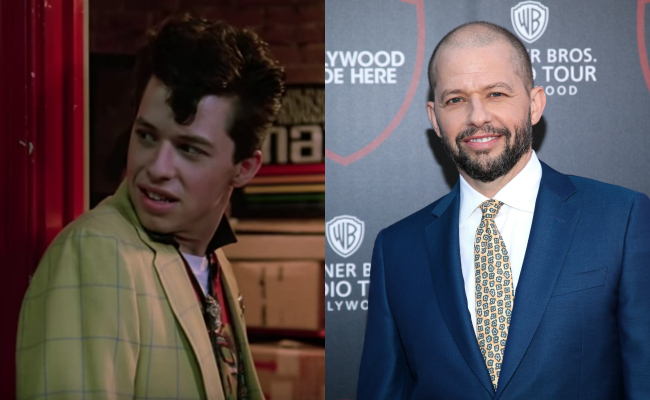 Fifty-year-old Jon Cryer has done quite well for himself since Pink, which was only his third film credit.
Cryer went on to star in late-'80s fare like Hiding Out and he also popped up in Superman IV: The Quest for Peace and Hot Shots! before transitioning to television with The Famous Teddy Z and, later, Getting Personal in 1998. The actor even wrote and produced an independent film Went to Coney Island on a Mission from God… Be Back by Five later that year.
Of course, his big break came in 2003 when he was cast opposite Charlie Sheen as chiropractor Alan Harper in the long-running sitcom, Two and a Half Men.
The series, which had its well-publicized ups and downs, earned Cryer seven Emmy Award nominations and two wins. Just last year, he penned a book about his life in show business – and with the volatile Sheen – called So That Happened.
Currently, Cryer has a recurring role as Dr. Cyril Taft on NCIS.

Annie Potts – Iona

Paramount Pictures/Getty
Annie Potts brought her Ghostbusters' Janine Melnitz-quirkiness into play for her turn as Iona. She returned to Melnitz in the film's second iteration, but only after other big '80s hits like Jumpin' Jack Flash and Who's Harry Crumb?
Pixar fans will know the now-63-year-old's voice as Bo Peep in Toy Story one and two, but before that she was Mary Jo Shively on Designing Women from 1986 to 1993.
She later earned an Emmy nomination for her performance on Love & War and, then, Lifetime's Any Day Now.
Potts narrates audio books, and has spent time on Broadway – most notably in the 2014 Pippin revival as the titular character's grandmother.
As of late, the actress appeared in short-lived Kristin Chenoweth-vehicle GCB and in a recurring role on The Fosters. She'll pop up in the upcoming female-led Ghostbusters reboot with a cameo.
Andrew McCarthy – Blane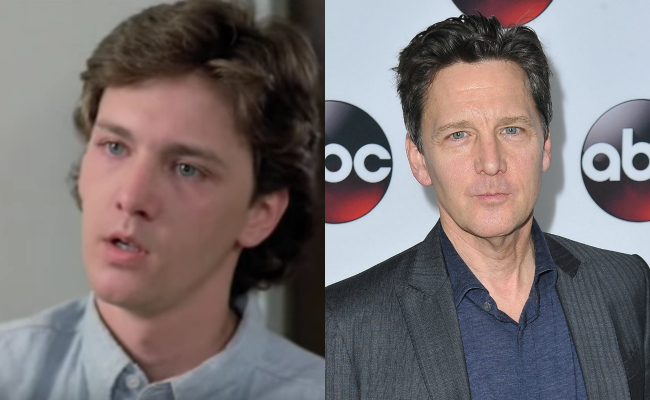 The Zac Efron of his day, Brat Packer Andrew McCarthy had already solidified his teen heartthrob status in St. Elmo's Fire and Class before becoming Blane.
After Pretty in Pink, McCarthy continued on to party fame in 1989's Weekend at Bernie's and, later, took on roles in The Joy Luck Club, Mulholland Falls, and A Twist of Faith.
Several years of guest spots on shows like Monk, Gossip Girl, Royal Pains, and White Collar were followed  by a supporting role on Lipstick Jungle, NBC's answer to Sex and the City.
Throughout his career, McCarthy has dabbled in theater, even starring in a Tony-winning production of Side Man. He also has worked as a travel writer and editor at large for National Geographic Traveler, a side-career that lead to a travel book, The Longest Way Home: One Man's Quest for the Courage to Settle Down, in 2012. Next up, McCarthy will portray a wrongfully convicted murderer on ABC's upcoming creepy, The Imposter-esque drama The Family.
James Spader – Steff
James Spader had a penchant for playing total meanies during the beginning of his career and finished out the 1980s with films like Less Than Zero, Wall Street, and Sex, Lies, and Videotapes.
The 56-year-old kept up the momentum in the '90s with flicks like Bad Influence, before transitioning to television in 2003 for his initial turn as Alan Shore on The Practice (which won him an Emmy). Spader took the character on to the spin-off series Boston Legal (where he won two more Emmys) — but only after 2002's cult favorite film Secretary.
Following a memorable turn as Robert California/The Lizard King on The Office from 2011 to 2012, Spader took on Red Reddington, his most recognized role of the past decade in NBC's hit series, The Blacklist.
Additionally, Spader, does voiceover and voice acting work (most notably as the villainous Ultron in Avengers: Age of Ultron) and has appeared on Broadway – most notably in the 2009 production of David Mamet's Race.
Kate Vernon – Benny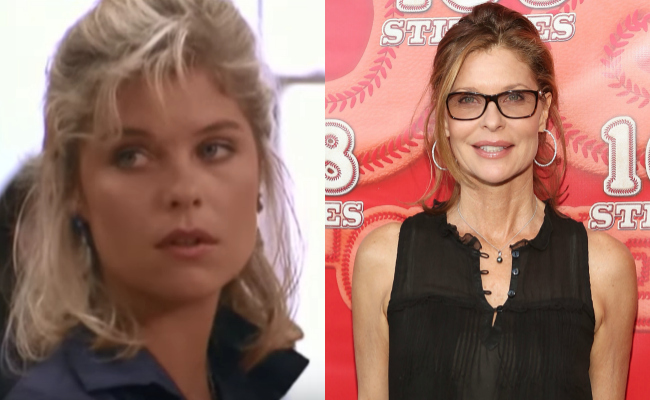 Kate Vernon was popular girl Benny, the beautiful blonde. Now, at 54, the actress has moved far beyond vapid villains.
After Pink, Vernon had a four-episode arc on Who's the Boss?, and, a similarly-long turn as A.D.A. Belinda Fox on L.A. Law. She also appeared on Nash Bridges for seven episodes from 1996 to 1997, and on Battlestar Galactica from 2004 to 2009.
Vernon's big screen career includes her turn as Sophia in 1992's Malcolm X and several projects set for 2016, including Gun, a boxing drama directed by Sam Upton.
Fans of The CW's post-apocalyptic The 100 will recognize her from recent appearances.