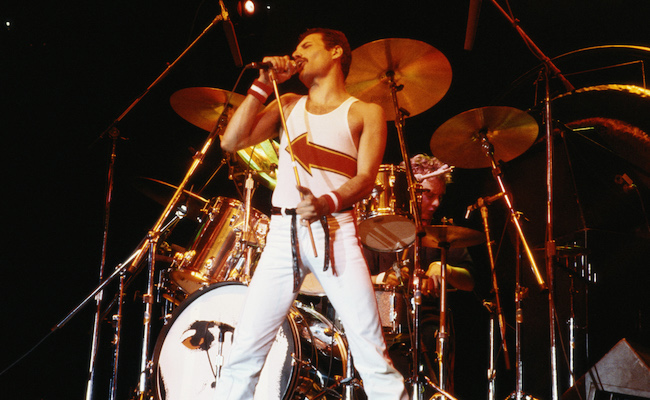 After what feels like a period of roughly six centuries, the forever delayed Freddie Mercury biopic is officially happening. Queen (the band, not the Elizabeth) confirmed the news online.
"Yes folks, it IS finally happening," declared an update on the official site for the arena rock legends.
Pre-production is currently slated for next week with principal photography beginning "as soon as mid-September." Included in this project update also comes further confirmation that Mr. Robot's Rami Malek will be playing the supernaturally charismatic frontman and go-to X-Men helmer Bryan Singer is onboard to serve as director. The rest of the casting is either undecided or being kept under wraps, but guitarist Brian May and drummer Roger Taylor feel like they've found their Freddie.
"Rami has great presence and he's utterly dedicated to the project," the two said of Malek's starring role. "He's completely living and breathing Freddie already, which is wonderful."
We'll never have the two performances to compare, but having Rami Malek as Freddie Mercury definitely gives off a different tone than when Sacha Baron Cohen was penciled into that mighty catsuit. Here's hoping this version takes about a half-decade shorter to get to where it needs to go.
(Via QueenOnline)