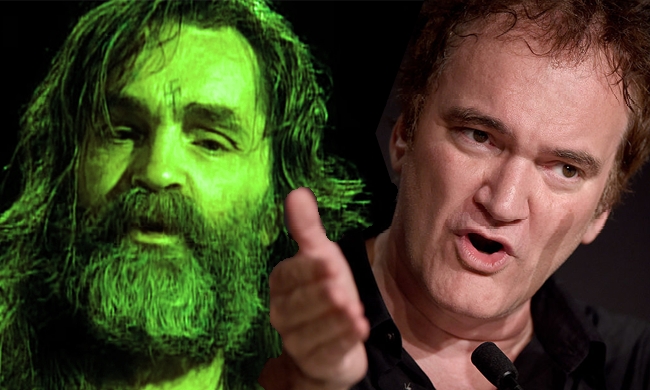 The murder of Sharon Tate by the Manson Family in 1969 is a prime example of real life horror that is still hard to fathom today. The brutality of the murder has played out across numerous books, documentaries, films, and television shows, but now it is reportedly going to another level entirely courtesy of Quentin Tarantino.
According to an exclusive report by The Hollywood Reporter, Tarantino is currently finishing up a script for a film based around the Manson Family and the grisly murders they committed. The report indicates that Tarantino is currently feeling out who might work on the film, with Jennifer Lawrence's name appearing and a possible Inglourious Basterds reunion with Brad Pitt:
Studios could receive the package after Labor Day, according to one source. The plan is to shoot in 2018, possibly in the summer.

Script details are fuzzy but one of the stories centers on Sharon Tate, the actress and wife of director Roman Polanski who was murdered by Manson and his followers in 1969…

If the Manson-Tate project does become Tarantino's next film, it becomes unique in that it will be his first movie to be based on true events.
It would also follow on the wave of true crime stories that have dominated in the past years, including Netflix entries like Making A Murderer and FX's American Crime Story. We even got a television adaptation for Manson in NBC's Aquarius. The biggest difference would be Tarantino's style choices and trademarks — those pesky, questionable homages aside. Will he opt for a more true to life style or will it be the Tarantino take on Charles Manson and company? Perhaps he'll go a completely different route and turn reality into fiction, giving Sharon Tate the revenge story she never got in real life. He certainly didn't mind turning Hitler into hamburger.
We'll have to wait and see once the film gets an official announcement, barring any regrettable leaks like the one that almost derailed The Hateful Eight.
(Via The Hollywood Reporter / Indiewire)