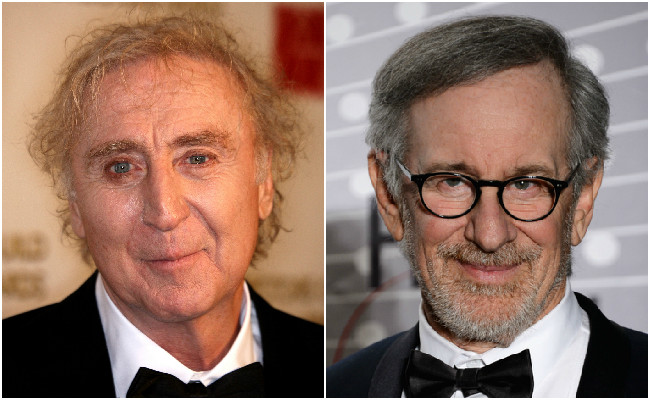 It's been 12 years since Oscar-nominated actor Gene Wilder decided to hang up the actor hat and officially step into retirement. AICN is reporting a rumor that Wilder may come out of retirement to appear in Steven Spielberg's movie adaptation of Ernest Cline's Ready Player One. Wilder last appeared in a 2003 episode of Will & Grace.
While there has been no official confirmation from the meetings that have taken place, rumor has it that Spielberg is courting Wilder to play the role of gifted video game programmer James Halliday. In the book, the character unleashes a Willy Wonka-style scavenger hunt of sorts that would gift one lucky player the man's huge fortune.
On top of this tole, AICN is also reporting that Wilder was being considered for a possible voice role in Spielberg's animated adaptation of Roald Dahl's The BFG. While it looks like that project has its cast completed, it sure would be nice to get one last big-screen Gene Wilder performance to put a cap on the man's wonderful career.
(Via AICN)