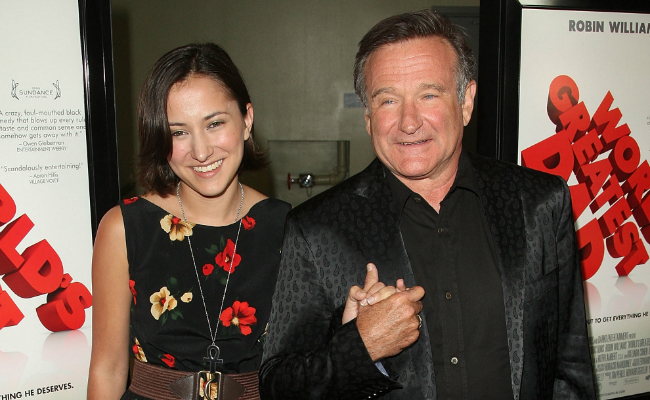 A little over a year ago, we lost a legend — no, an American treasure — with the passing of Robin Williams. Battling depression and anxiety, which ultimately became exacerbated by his Parkinson's Disease diagnosis, the 63-year old actor took his own life on August 11, 2014. His death was felt around the world and impacted so many. The fine line between comedy and pain is something many people tend to forget and this sad event opened up a dialogue about the emotional troubles many across the country struggle with every day.
Soon after his passing, Williams' daughter Zelda released a statement about her father that was equal parts sad and hopeful. However, it wasn't long before the Internet's worst people took it upon themselves to share fake autopsy photos of the comedian on Twitter, provoking her to kill her social media presence.
It's been a year and Zelda Williams has returned to the internet with another inspirational message dedicated not only to the memory of her father, but also to the struggle many with depression face on a daily basis.
To say that grief is a difficult thing to deal with is an understatement. But as someone who has dealt with ongoing depression issues — and who recently lost a close family member to cancer — the above message succeeded at providing me a little piece of mind. Whether that's a temporary thing or not…well…it really doesn't matter. Every little bit counts. Always.
(Via ZeldaWilliams)