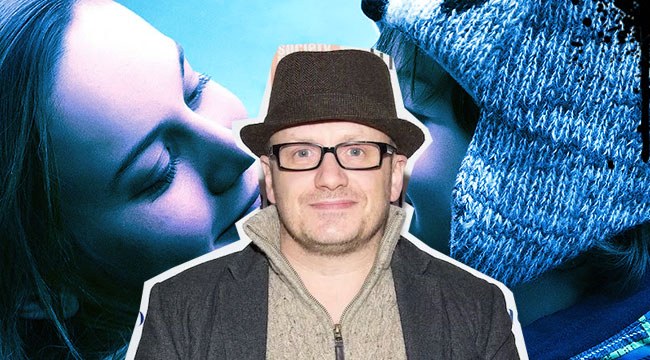 The biggest surprise of the Oscar nomination morning was director Lenny Abrahamson's nod as Best Director for Room — the story of a young woman (Brie Larson) and her son (Jacob Tremblay) who escape seven years of captivity and try to readjust to normal life. His nomination isn't a "surprise" in the sense that it's obviously deserved, but more that prognosticators weren't predicting this to happen. Most surprised is Mr. Abrahamson himself, who had warned his family and all the well-wishers that this nomination was for sure, definitely, no way happening. Well, he was wrong and his family was right. Earlier today, we spoke with the obviously ecstatic director, who is at home in Ireland, who can now, forever, be referred to as "Oscar-nominated director."
How are you doing?
I'm still in shock, but in a good way.
As much as people love Room, we weren't hearing your name a lot in the predictions.
I would say not at all, in fact. Occasionally I'd come in at number 11, that sort of thing.
Did you watch the nominations?
Yeah, I watched it. I had just come back from the Golden Globes on Sunday night – and Brie was amazing winning her award – came home and was a bit jet lagged. I got up this morning to do a little bit of press because we are releasing in Ireland and the UK tomorrow, then I went back to bed. Then my wife was like, "Are you going to get up and watch this? Or are you just going to sleep all day?" And I thought, Brie would be nominated and I thought we had an outside chance for Emma Donoghue [for Adapted Screenplay] and a very outside chance for Best Picture. Because all the pundits were saying we were falling away.
The funny thing is, a lot of people watch the film and absolutely love it. Then they say it can't win because, well, it just can't and also because people may not watch it. What's amazing about this is people really did watch it and connected to it deeply, emotionally.
I read the same things, that it had fallen off a bit in the race. But most pundits seemed disappointed that was happening.
Exactly. Everybody sort of loved it, but said, "What a pity. What a pity the Academy will never go for this." And then there was the one thing that made me feel that maybe they were right, when we didn't make it onto the Producers Guild list. But I think maybe that was the sort of anomaly.
And people pointed out that PGA list was very male-orientated, for whatever reason.
That's right. But I'm a bit of a pessimist. So, I thought, good things tend not to happen and that's a fairly decent dictum to live your life — you're rarely surprised. And that made it all the more amazing. Especially because there are only five positions in Best Director and there are extraordinary directors who are not included on the list. So, when they called it out, my wife and I just didn't really know what to do. "Is this a joke? Did somebody stage this rather terrible trick?"

A lot of nominees will say they are surprised. I believe you when you say you are surprised.
It's amazing because I've been doing interviews here at home and what's fascinating is people go, "Well, yeah, okay, everybody says they weren't expecting it. Everyone says that." And people were saying, "You have a great chance," because they are Irish and they like me. They don't quite know how it works. And I'm like, "You really don't understand this, this was not going to happen. This was absolutely from left field"… I had really dampened expectations with my family and everything. I was like, "Look, please, when I say I'm not going to get nominated, trust me, this is absolutely true."
Now they will never believe you.
They're never going to believe me again!
"You always say this."
This is going to be the story of my life. You're right!
We all knew Brie would get nominated, but now the movie got four nominations. Does that allow you to experience all this more as part of a group?
It will be a genuine celebration there. It really will. Whatever happens now, we don't care really because we get to go properly. I was joking with somebody that I thought I might be at the Oscars, but sort of hidden in the back cheering for my people.
You might get an aisle seat now.
[Laughs.] I'm going to demand an aisle seat and I want to be in a frame with somebody really famous so everybody knows back home that I've really arrived.
How about Robert Downey Jr.?
That's good. I'd take that.
For your desk, you need a nameplate that says, "Oscar-Nominated Director."
At the Golden Globes, I really loved Jim Carrey's line that he doesn't go to sleep as Jim Carrey, but he goes to sleep as two-time Golden Globe-winner Jim Carrey. So, that's it from now on. That's how my kids are going to have to refer to me. That's it, no more "Dad" stuff.
"Oscar-Nominated Director Dad."
"Oscar-Nominated Director Dad," that's who I am now.
Mike Ryan lives in New York City and has written for The Huffington Post, Wired, Vanity Fair and New York magazine. He is senior entertainment writer at Uproxx. You can contact him directly on Twitter.