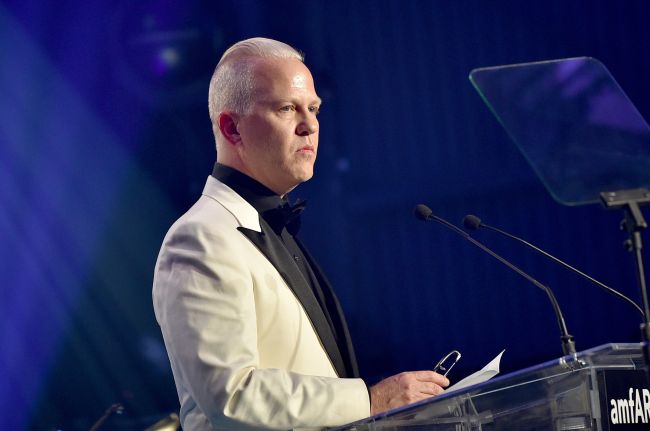 Ryan Murphy is a complicated individual. His TV shows — American Horror Story, Glee, Scream Queens — often start off promisingly, then take questionable turns. (Remember that scene from AHS: Hotel where a man in a gimp suit inexplicably rapes Schmidt from New Girl? Yeah.) His public persona is that of "volatile genius." But dude ain't all bad. He's also one of the main minds behind The People v. O.J. Simpson: American Crime Story, which is already a runaway hit, and, as of today, he's an outspoken advocate for diversity in front of and behind the camera.
According to THR, Murphy is launching a new foundation within his 20th Century Fox-based production company called Half. Inspired by "a series of recent events" calling attention to the issue of gender and racial parity in Hollywood, Murphy is promising to hire women or minority (which he defines as "people of color or members of the LGBTQ community") candidates for 50 percent of all director slots on his shows. THR says he plans to hire someone to co-manage the foundation with him, who will also "create a database of names and contact information to share with other showrunners who are also looking to challenge the status quo."
Apparently, Murphy was "inspired by a series of recent events" to take action, specifically by a speech from former publicist Nanci Ryder at a recent THR event. "Nanci said, 'People in power, you have a position and responsibility to change the industry,' and I thought, 'She's right,' " said Murphy. The foundation will also begin reaching out to colleges and universities, where they'll "align candidates with mentors within Ryan Murphy Productions," internships, and shadowing opps. "The industry has always been about, you come to us," explains Murphy. "There's not a lot of effort and inclusion, and I'm saying, 'No, we're going to go to you.' "
Alas, it turns out Murphy contains multitudes.