Last Updated: November 11th
Sad movies take a lot of forms, but this list of good Netflix films hits the big buttons, including some of the most powerful movies to watch about star-crossed love, concentration camps, death, and Adam driving yelling a bunch.
Regardless of what gets your tear ducts primed and pumping, there is something in this list must-watch streaming sobfests that will get at your heart's sorrow spot. "Enjoy" the 15 saddest movies on Netflix right now responsibly.
Related: The Best Dramas On Netflix Right Now
Marriage Story (2019)
Run Time: 136 min | IMDb: 8.1/10
Noah Baumbach's star-studded divorce drama is pure Oscar bait, but in the best way. The film takes a look at messy breakups with Scarlett Johansson playing an actress and mother named Nicole, who is intent on separating from her stage director husband Charlie (Adam Driver). Laura Dern and Ray Liotta play their hard-hitting lawyers, who don't help in diffusing the tension and resentment building between the pair when Nicole moves herself and their son across the country. It's an intimate look at the emotional wreckage of a divorce and the struggle to put a family back together again, and it's carried by some brilliant performances by Driver and Johansson.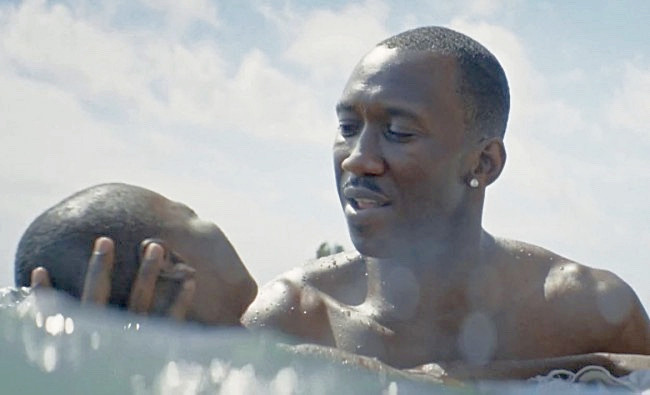 Moonlight (2016)
Run Time: 111 min | IMDb: 7.4/10
Barry Jenkins' Moonlight will always be remembered for winning the Academy Award for Best Picture after a mix-up that initially named La La Land as the winner. But that's just an asterisk attached to a momentous coming-of-age story set over three eras in a young man's life as he grows up in Miami, grappling with the sexuality he feels will make him even more of an outcast while searching for guidance that his drug-addicted mother (Naomie Harris) can't provide. The film is both lyrical and moving and won justifiable acclaim for its talented cast, including a Best Supporting Actor award for Mahershala Ali as a sympathetic drug dealer.
The Notebook (2004)
Run Time: 123 min | IMDb: 7.9/10
It wasn't over and it still isn't over … our love for this sticky-sweet melodramatic romance from Nicholas Sparks that is. Netflix knows what the people want — a rain-soaked Ryan Gosling professing his undying love for Rachel McAdams — and the streaming platform is giving it to us. The movie is a staple of the romance drama, and, whether you love it or hate it, Gosling and McAdams have chemistry and talent that's undeniable. Be warned though, as sweeping as this love story is, it's also devastatingly heartbreaking, and there are more than a few scenes that require an abundance of tissues as a viewing companion.