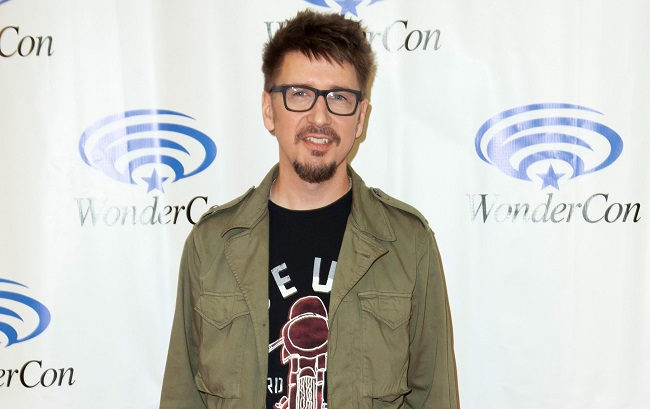 Tangents are almost always a good things — especially when they distract you from important things, like making a living and putting food in your mouth. However, the best asides usually occur among good friends and colleagues, like what's been transpiring on Twitter between Doctor Strange director Scott Derrickson, Kick-Ass and Kingsman: The Secret Service writer Mark Millar, and Star Wars Anthology: Rogue One writer Gary Whitta.
First, Derrickson announced that he was leaving for London to begin production on Marvel's first cinematic entry into the supernatural realm:
Obviously, most of the Internet was excited about the news. After all, Derrickson is a beast when it comes to social media — frequently posting written quips and pictures of things related to his ongoing pre-production schedule.
However, the real fun began when Millar and Whitta got involved. It began with a Doctor Dolittle joke:
That turned into an argument about which Dolittle was the best — Rex Harrison, or Eddie Murphy?
It finally came to an end with a random bit of pub trivia about Harrison being Jared Harris' stepfather:
Meanwhile, like the busy bee that he apparently (and hopefully) is, Derrickson ignored them both. Sure, he favorited all of Millar and Whitta's snarky tweets, but he's probably too busy trying to survive the watchful eyes of Marvel's expertly-trained social media snipers.
(Via Scott Derrickson/Twitter)