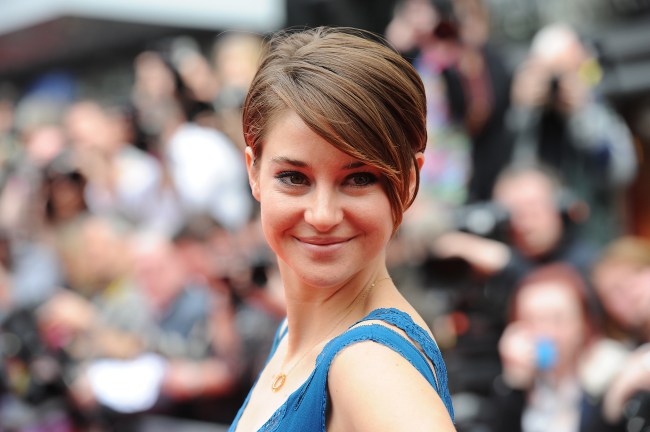 Shailene Woodley, wood-nymph star of the sequel to "The Rural Juror," Insurgent, has a lot in common with that college student you knew freshman year who took a study abroad class during the summer, only to come back two months later a changed person. "You've never been to Europe? You MUST go. They're so much more open than the stinking Americans."
"Part of the reason I love Europe is that sexuality is no big deal there," Shailene says. "You go to a topless beach and the dudes aren't checking out your t*ts, because they're just boobs." (Via)
Woodley, who will next appear in Oliver Stone's presumably cuckoo Snowden, is refreshingly candid about nudity, namely that she's down for it. As long as she's completely starkers.
"I'm totally comfortable with nudity. I'm not sure it empowers me as an actress or anything, but if I'm going to do a movie with sex scenes, then I'm going to be naked, because I don't know about you, but I don't have sex with bras and panties on." (Via)
"I do," replies every sex scene in network television history.
Via E! Online