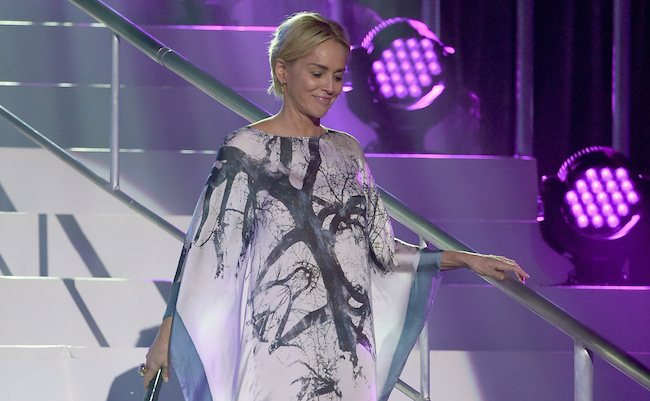 Mississippi joined the ranks of states to pass discriminatory anti-LGBT laws last week, and it's already hurting the Magnolia State.
Reports say actress Sharon Stone has put the kibosh on plans to shoot a movie in Mississippi, citing the state's "Religious Liberty" bill, known legally as House Bill 1523. According to The Jackson-Clarion Ledger, Stone's film, titled The Principal, will re-route to another filming location. Stone released a statement, according to local Mississippi TV station WDAM, in which she noted that she "will not work in any state that holds or is actively creating laws to legally support discrimination against American citizens whether due to their race, religion, gender or sexual orientation."
Stone is well known for her work advocating for LGBT rights, so her decision to take The Principal elsewhere isn't a surprise. The film has been described as a short film about cyber-bullying. Stone follows singer Bryan Adams, who announced on Monday that he would be canceling a show he was to play in Biloxi in response to the legislation. The condemnation for this law and others like it in other states has been growing louder by the day.
Last week, Bruce Springsteen canceled a show he was scheduled to play in Greensboro, North Carolina, in response to similar legislation passed in that state that blocks local governments from extending civil-rights protections to gay and transgender people.
(Via Huffington Post)