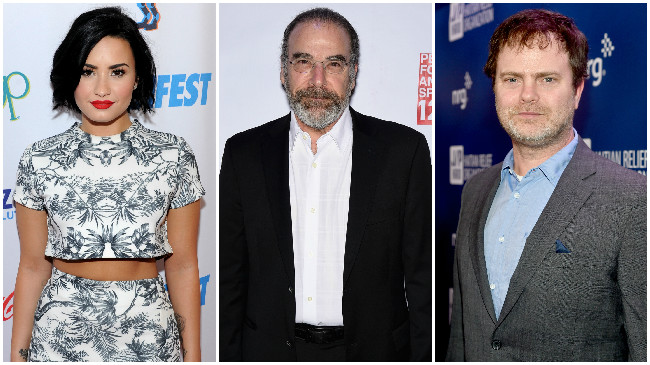 Sony Pictures has announced plans to make another Smurfs movie. Titled Get Smurfy, the new film will act as a reboot to the animated franchise instead of just being another straight-up sequel.
According to Variety, Demi Lovato, Mandy Patinkin and Rainn Wilson have been added to the film's cast as Smurfette, Papa Smurf, and Gargamel:
Pic, which hews back to Smurfs creator Peyo Culliford's original style, will follow Smurfette and her fellow blue creatures as they search the Enchanted Forest for the fabled Smurfs village. The film will answer some long-held questions about the Smurfs, including why there's only one girl among them.
While I was under the impression Smurfette's origin story was common knowledge, this reboot might work in Sony's favor. Returning to the cartoon's original style, while still being a CG-animated movie, may be counter-intuitive. Then again, what cartoon movies aren't CG nowadays?
Get Smurfy will be directed by Kelly Asbury (Shrek 2, Gnomeo & Juliet) and is set for a theatrical release of March 31, 2017.
(Via Variety)