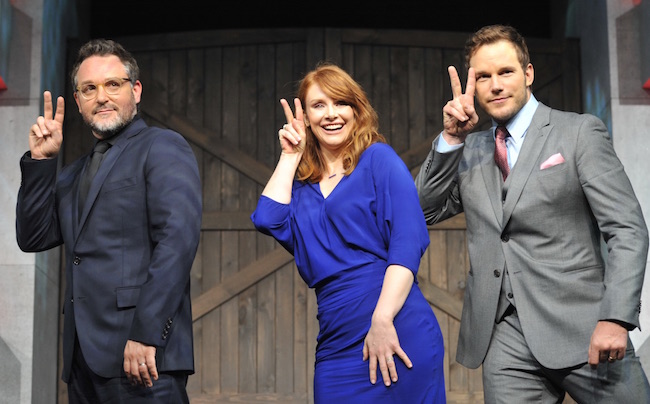 Jurassic World grossed a record-breaking $511.8 million worldwide in its opening weekend, and is now up to around $1.4 billion and growing, so we'd already been hearing rumors director Colin Trevorrow, who already turned down the next Jurassic movie, may have been leaving for even bigger things. Trevorrow was nearly brought in to work on Star Wars: The Force Awakens, and he said last month that he "can't say no" to directing a Star Wars movie. Now it appears Lucasfilm looked at the Jurassic World numbers and asked him a question.
Colin Trevorrow has already clarified he isn't involved in the Boba Fett spin-off, but what about the other Star Wars films still in search of a director? Now Heroic Hollywood has broke the news — pending confirmation later today — that Lucasfilm is going to bring Trevorrow onto the Hall H stage at their Star Wars panel later today and announce he's the director of Star Wars: Episode IX.
If this proves true, it couldn't happen to a nicer guy whose name I mispronounced until I heard Lauren Lapkus say it on a podcast. In other words, I have no idea what Trevorrow's actual voice is, but he's proven himself capable of playing nice with a studio and turning in an on-budget, crowd-pleasingly predictable, four-quadrant adventure film.
Hey, is it too late to add Chris Pratt and some motorcycle-riding space dinosaurs to Star Wars canon?
(Via Heroic Hollywood)