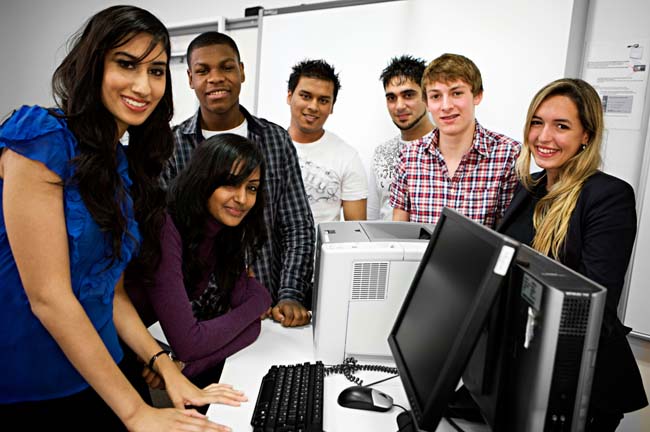 You've likely seen John Boyega in Attack The Block — which you should see if you haven't — but that's not where he got his start. It would seem that before landing the gig with Star Wars, Boyega was your average nobody in a series of stock photos on Getty. He even admits as much himself:
The odd thing is that even now that we know Boyega is a fine actor, he still looks like he's just another smiling goon. They all look like smiling goons. The kind of people you only see in stock photos and fast food commercials. The kind of people that suck the marrow out of their victims. Above you can see Boyega posing as a top notch college student, hanging around the computer lab with the rest of his friends. Below we see a nice little lunch meeting out in the courtyard and then a blurry Boyega, posing for a Christian rock album cover.
The entire galaxy rested on the shoulders of a stock photo model. Who knew?